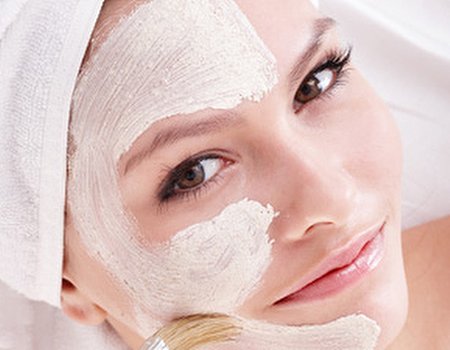 Gone are the days when simply washing your face is enough to be considered a skin regimen. Today we are faced with a whole array of products and treatments that promise to keep our complexion looking younger and healthier.
I must admit, I had always been a little skeptical of just how effective such methods could be when it came to improving the appearance of my skin. But with spring holding out on us, I figured getting a facial treatment would be the best way to try and shed my dull, post-winter pallor and I was suitably impressed...
The venue
Body Essential is tucked away in one of the roads behind Liverpool Street station. As you walk into the salon itself you'll notice it's quite simple but bright, with upbeat music welcoming you as you walk in. As I entered through the front door, I was greeted by the friendly Charlene behind the counter who was to be my therapist for the treatment. She led me upstairs into an inviting and relaxing treatment room.
The treatment
If the classical music and dimmed lights weren't enough to put me into a relaxed, meditative state, after I had made myself comfortable on the bed, my make-up was wiped off so soothingly it definitely did the trick. I was warned that microdermabrasion is more about results than about relaxing the client, but I found myself disagreeing – I was so relaxed from the off that I warned Charlene I might end up falling asleep!
After my face was wiped clean, Charlene used a Dermalogica cleanser, as she explained this was much better suited to my skin than the usual Crystal Clear products. After the cleansing, I was ready to be 'vacuumed'. Having read up on the process, this is what my treatment was really about: the therapist uses a machine which gently exfoliates your skin by blasting it with tiny sodium oxide particles, whilst at the same time vacuuming any dead skin away from your face and neck. I was assured it doesn't hurt, but still, any machine targeted at your face which is jokingly described as 'sandpaper' is a daunting thought. However, I was very pleasantly surprised to feel only a soft suction alongside gentle exfoliation.
After Charlene was done vacuuming, she worked on extractions and then applied a cold, rubbery mask onto my face. She explained that this was to hydrate and sooth my skin, clearing any redness caused by the machine. Where blackheads had been removed, I could feel my skin tingling under the mask, but any discomfort was soon forgotten as Charlene treated me to a hand massage as it dried.
After the mask had been wiped off, Charlene cleansed my face once more, ending the treatment by applying some moisturiser. She very kindly gave me some samples of the Dermalogica products she had used during the treatment and left me in complete understanding of why this was the most popular treatment amongst their clientele.
Results
The whole treatment took an hour, but Body Essential also offer the option to skip the mask, so you can fit an appointment into your lunch break. I noticed a difference immediately after the treatment – my skin felt tighter, cleaner and much smoother than before. I also didn't feel the need to put makeup on before leaving the house.
I was complimented many a time for my new, 'smooth as a baby's bottom' skin and recommended the treatment to everyone I came into contact with. The service at Body Essential and the results I experienced really sold me on the idea and importance of having facials. In fact, I'm quite worried I'm about to become a fully-fledged facial junkie.