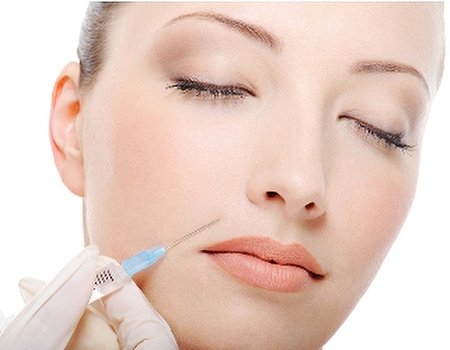 I must admit that before this morning, I ignorantly resided amongst the dermal filler doubters, considering injectable cosmetic surgery to be a rather extreme method to achieve some rather limited results. So when I heard that Novabel™ had taken all cosmetic complaints and abolished them I was a little sceptical to say the least - minimum pain and maximum effect sounded too good to be true. Yet after seeing a live demonstration of this new wonder of the cosmetic world being administered, the phrase 'seeing is believing' has never seemed more apt.
After watching a brave volunteer have her face injected and remoulded without even flinching, it was hard not to believe in the potential of the product. When asked, she rated the injections a meagre 3/10 on the pain scale, and said the after effects wouldn't stop her from going about her daily business. The transformation took about 15 minutes to take full effect, by which time I almost found myself wishing I had wrinkles just so I could undergo such a successful transformation.
The Science
Like all great inventions, Novabel's™ inspiration came from nature. From algae to be specific - yep, the stuff that floats on ponds. But it's not as crazy as it sounds; consider the main characteristics the marine plant and it's actually very logical. It is flexible, moving with the shape of the water, yet tough enough to withstand even the choppiest of waves. Therefore the geleon spheres that the product is comprised of are all alginate-based.
They are perfectly spherical to ensure an even effect under the skin, and when in liquid form have a viscosity so light that it can be shaped after injected into the skin. This is big news for derma filler fans, as previous hyaluronic acid based fillers could only be administered directly to one area of the skin without spreading it post-injection, sometimes creating the ridging, swelling and redness that lead to practitioners purposely underestimating the amount of solution needed for the desired effect. This new procedure is so amazing it could no longer be called a dermal filler, as not only does it fill, but it remoulds too - it's the new breed of dermal shapers.
The Benefits
Lasting results - as the body has no enzymes specifically made to fight off algae (and to be fair, why would it), the degradation process is slowed dramatically, and results can be expected to last from 12 to 18 months.
Minimal pain - the procedure hurts less than HA dermal fillers, as the viscosity is so thin that you cannot feel it under the skin. This also means that the needle can be smaller, minimising tissue trauma.
More natural effect - due to the nature of the dermal shaper, you have time to remould the filler under the skin, getting exactly the shape you desire.
No downtime - a true lunchtime treatment, there is barely any edema or bruising and results are immediate so you can get that healthy, younger look in just 15 minutes.
The Pipeline
At Merz Aesthetics, they understand that growing old gracefully doesn't simply mean accepting your aesthetic fate; it means using subtlety to recreate a youthful look. Novabel™ is fast becoming a recognised alternative to traditional derma fillers, and is becoming popular amongst venues up and down the country. Only doctors trained specifically by Novabel™ experts are granted the wonder drug, as it is a specialized treatment that requires extensive anatomical knowledge: you don't want a novice poking about under your skin, that's for sure.
Where can we get this new wonder treatment you ask? At the moment it's brand spanking new, but watch this space – Wahanda will keep their perfectly shaped ears to the ground to make sure you're first to know.