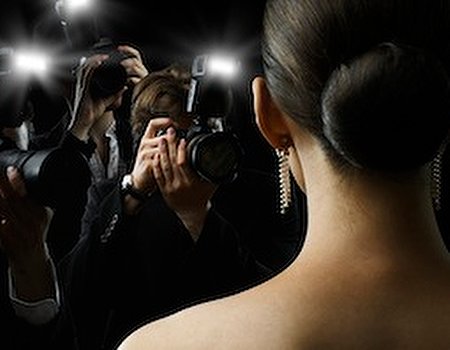 The X Factor 2011 contestants have either had drastic makeovers or been left well alone. We take a look at what the experts chose for them and give our verdict.
Amelia's pink hair
Along with upcoming model Charlotte Free in this year's London Fashion Week, Amelia is the first of many to start embracing the 'love it or hate it' trend of pink hair. Few can pull it off and Amelia was certainly a talking point, but we think changing your hair colour to something different once in a while isn't a bad idea. We saw two-tone and dip-dying come and go, so is full head dramatic colour the next big thing? Find the best places in London to colour hair.
False lashes
We couldn't help but notice the start of another false lash face-off with this year's contestants. Last year Katie Waissel both wowed and churned our stomachs with her bright white fluttery lashes, and this year is no exception to the falsie wars. Amelia kicked it off with her lower lash extensions, Misha showed off some twinkly ones and Kitty Brucknell's huge butterfly lashes at Bootcamp almost stole the show. See all of our eyelash extension deals.
Frankie needs a haircut
Did Casanova have good hair? This one certainly doesn't. Frankie's barnet has been the talk of Twitter and prompted us to debate how we prefer our man's mop. His 'do looks out of control - it needs a good wash, tidy trim and a deep condition to keep it in check! Let's hope he'll take some advice from us. Search the top hair salons in the UK and their deals.
Spray tans
Which contestant caused you to re-tune your TV contrast? We know when X-Factor says 'makeover' they really mean spray tans, falsies and a cropped bob. Johnny appeared to have had quite a few spray tan moments and even Louis' wildcard Sammi looked glowing. Check out all of our spray tan deals in the UK.
What did you think of the contestant's new looks? Let us know over on our Facebook page and Twitter.