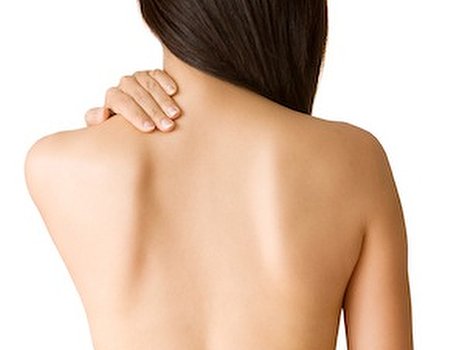 If there's one thing that personal trainers always notice about me, it's not the chocolate bar poking out of the top of my bag - it's my terrible slouching. "Shoulders back Charley!" they'll shout whilst I hunch over the power plate like The Old Hag in Snow White. I've always been a sloucher. I was that kid in school who sat on her legs during classes and I still sleep curled up in a ball, lying straight just makes me uncomfortable.
In a quest to discover how to combat my terrible habit I ended up researching the best ways to improve my posture and asked my colleague to shout at me whenever she sees me slouching...
Asking a question on Wahanda
I asked on Wahanda which type of massage would help loosen up my knotted shoulders and in turn improve my posture. 37 answers later I had plenty of advice from therapists on the best massage treatments. The top answer came from IntegratedHealer, a therapist in Maida Vale, who said Alexander Technique combined with pressure point work, aromatherapy and some gentle stretching would help. She said:
"Your alignment is important to keep the balance within the muscle structure. Stone therapy would also help with the exchange of temperatures but I would recommend this with the stretching."
Tips from personal trainer
My power plate trainer, Jane at Fitness For Every Body in London Bridge, explained a little trick to do every day to help me get better at standing up straight and making the most of my height. She says to stand in front of a doorway and reach out your arms either side, gently pushing through the doorway and then stepping back, repeating a couple of times. I've adjusted the height of my desk chair too, so that I'm not leaning forward to read the screen.
Bowen Therapy
Bowen is an alternative therapy which has been sweeping the nation recently, being a drug-free and non-invasive therapy introducted to the UK in the 1990's. The Bowen Technique is perfect for back-pain sufferers, which I of course get frequently thanks to my slouching habit. Therapists make sequences of moves with their hands, across the back, legs and neck. This causes your nervous system to wonder what's going on and sort of 'reset' its systems - brilliant!
Hopefully by sticking to those tips and trying out some posture-perfecting therapies I'll be back to my tall ways again with my head in the clouds. Anything to avoid a hunchback...