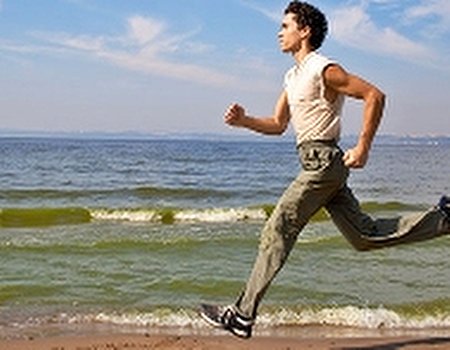 Time to put down that TV remote and don your workout gear because it's official - teenagers who exercise are smarter than couch potatoes.
Young adults who regularly exercise and keep fit have a higher IQ and are more likely to attend university than those who dodge the gym, according to a new study.
Research carried out by the University of Gothenburg in Sweden showed a link between good physical fitness and higher IQ results, especially in logical thinking and verbal comprehension.
The study analysed a physical and intelligence snapshot taken of over a million Swedish men born between 1950 and 1976 when they reported for mandatory military duty at age 18. When the results of fitness tests during national service were compared to the status of the men when they were older, those who were sporty at 18 were more likely to go into higher education and get better jobs.
Those looking to bulk up their brain should look to swap their weights for their running shoes because the study also found that it's only the level of fitness that plays a role in the IQ results, and not physical strength.
Attending those spinning classes and pounding the treadmill ensures you have a good heart and lung capacity and your brain gets plenty of oxygen, therefore boosting your brainpower – so that new year's resolution to revamp your exercise regime may make you brighter in more ways than one.