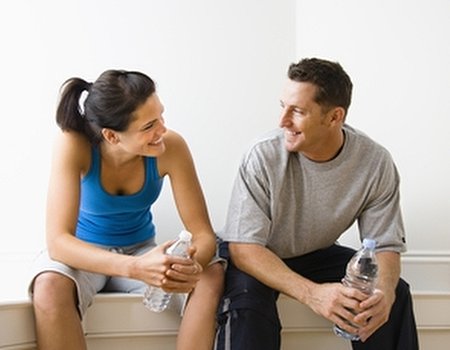 Those who are put off going to the gym by haunting memories of cold cross-country runs and plimsoll-clad PE classes should cancel the therapy session, you're not alone.
Blaming a reluctance to exercise on childhood experiences of sport may sound like a feeble excuse, but new research suggests otherwise.
A study at the University of Alberta found that PE teachers can determine someone's enthusiasm for exercise and that being huddled on a rain soaked football pitch or negative comments by your school sports coach can put people off working out for life.
Dozens of adults were questioned on their workout regimes which were then compared to childhood experiences of fitness. Those with negative memories of childhood sport were far more likely to workout less in their adult life.
The research which was published in the journal Qualitative Research in Sport and Exercise showed that minimally organised activities with few rules and no score-keeping, such as aerobics, gave adults the best memories.