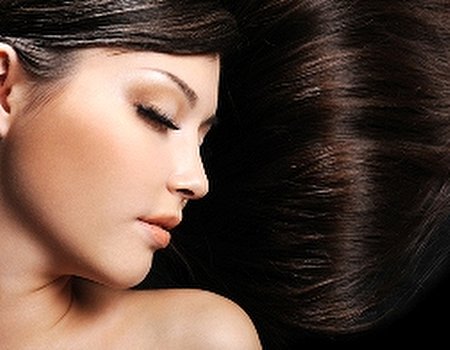 There's been a strange phenomenon affecting luscious locks of late, with an increasing number of vanishing hairlines and disappearing manes becoming all too common. So, what's causing these worrying bald patches on people's barnets? Well, if they've been wearing hair extensions to add a bit of variety and glamour, it might just be down to the fact their temporary tresses are a tad too tight. Those looking to sport celebrity styles are ignoring the health risks associated to these WAG must-haves and as a result an increasing number of women are turning to surgery to reverse hair loss caused by hair extensions.
Women as young as 20 are now turning to hair transplant surgery after suffering from traction alopecia, which is a hair loss condition caused by constant pulling or tension over a long period to the hair follicle. The hair can re-grow, but it doesn't always and if it's pulled out repeatedly it will stop growing. The glue that's attached to the natural hair can burn and split the ends of the hair and people can suffer from headaches from the added weight or allergies to the bonding glue that's used.
The Farjo Medical Centre, one of the UK's leading transplant specialists, has revealed that a growing proportion of its patients are young women, looking to reverse the damage caused by hair extensions. Dr Bessam Farjo, founder of Farjo Medical Centre, said: "We're treating a significant number of patients who have suffered from hair loss caused by hair extensions and the sort of hair styles which place increased tension on the hair and hair-follicle. Hair transplant surgery may seem like an extreme solution, but in many cases it's the only way to restore hair permanently. Even this method is only guaranteed as long as the person puts less stress on their hair in future."
Cheryl Cole's tumbling brunette tresses in the L'Oreal adverts have recently landed the star in a spot of bother when she admitted they were courtesy of hair extensions. Whilst the adverts she promotes promise to combat women's five key hair issues, weak, limp, lifeless, dull and straw-like locks, the star's hair extensions can be the very cause of these problems. In addition to Cheryl, influence from celebrity extension fans such as Katie Price, Paris Hilton and Britney Spears have prompted many to invest in the trend. Even teens are succumbing to the allure of lengthy locks and opting for hair extensions to create that Hollywood babe look, yet they risk permanently damaging the hair follicles from a young age.
The damage will, in most cases, correct itself once the user stops wearing them. However, there are cases where the damage is so severe it can resemble alopecia areata. In any eventuality, hair extensions will always damage your hair and the potential risks are certainly not worth it. If you're after Rapunzel length locks, why not look after your mop and treat yourself to a great cut and colour or a deep conditioning treatment to make your natural hair look great.