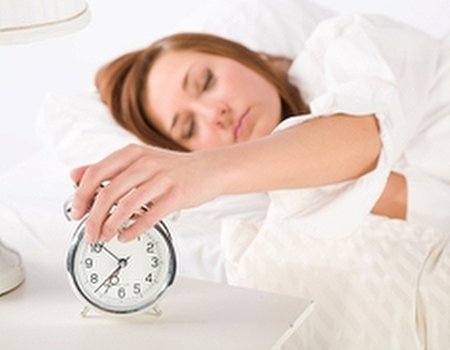 The party season is upon us and we all know that morning after feeling. The groaning realisation as you reach for the Nurofen, a mouth like sandpaper and your party dress still on, that you may have had one margarita too many last night. The process of making yourself look human and less like the living dead as you promise for the umpteenth time that you will never, ever, ever drink again. These products and treatments are a must after a night out on the tiles to ensure you're ready to face the world once more…
Going to sleep with your make up on is a heinous beauty crime of the first degree, with the morning after panda eye effect never a good look. Lancôme Bi-Facil (£16.50) will remove all evidence of last night's antics.
Alcohol can leave your skin dry and dehydrated and a good moisturiser is one of the first steps to post-party recovery. Try Guerlain Midnight Secret (£29.50) or an Elemis Purifying Facial (£30) to cheat your way into looking like you've had a rested eight hour sleep.
Pop on The Sanctuary Warming Charcoal Detox Mask (£8.99) at home or visit them for a Sanctuary Brightening Facial (£65) to help restore the natural luminosity to your complexion. Your boss will never know you were up late downing mojitos.
Puffy eyes are the ultimate give away if you enjoyed a tipple too many and haven't slept a wink. Pamper your peepers with Origins No Puffery Gel (£19) or treat yourself to an Eye Revitalising Treatment at The Athenaeum Spa (£40) which will brighten the appearance of dark circles and refresh tired-looking eyes.
You may not be able to erase those hazy memories of table top dancing or begging everyone to watch your famous robot move, but you'll be able to mask those sleep-deprived under eye circles. Clarins Instant Light Perfecting Touch (£20) and YSL Touché Éclat (£22.50) will help you along the way to looking fresh faced once more.
For those days when no hangover cure seems to work and you just can't seem to shift that nagging headache and aching liver, it's time to book yourself in for a detox treatment. Try a detoxifying body treatment such as The Dove Spa Enlighten package (£35) which is designed to leave your body feeling refreshed and revitalized.
Book yourself in for the ultimate hangover spa treatment at Bliss London. Named the Hangover Herbie (£190) it's a perfect pick up for post-reveling recuperation. The treatment includes a purifying essential oil and wrap-up, a quick-complexion cleansing mask, a foot massage, skin-saving oxygen spray and your choice of Bliss electrolyte-and-hydration-boosting Fresh Froothie. With no pummeling, poking or prodding it, you can be sure the therapists will be sympathetic to your fragile state.