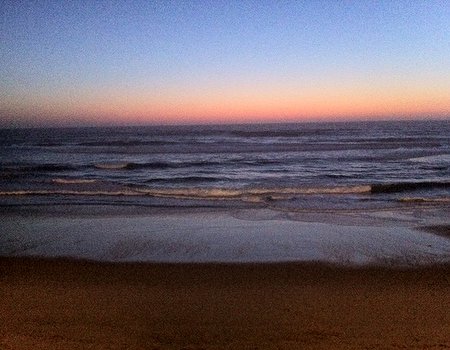 The beginning of week 4 has been going ok, though I'm now thinking I should be making a mega effort to end on a high note.
Monday included half an hour of power plate, but yesterday time ran away with me and before I knew it today had arrived. I knew I would be going out for dinner to celebrate a family milestone so I decided to head to the gym at lunchtime for some Pilates and an interval training workout.
At dinner, as expected, we ate enough to feed a whole village. The atmosphere was great as we watched the sun set over the sea. Just beautiful! That made us want to go for a little stroll after our over indulgent meal and the funny thing was that, without actually planning to, I ended up doing a 2.5km walk that helped the food go down. Well, some. The chocolate mousse, cream, condensed milk and cookies dessert I had will take a wee bit longer.
But the best part is that, although I exercised for over 90 minutes today I still feel great. The aches and pains seem to have subsided. I know I'll have a good night's sleep!