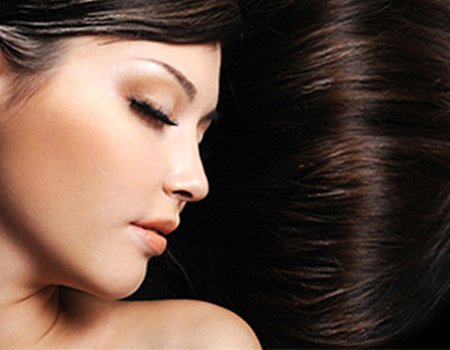 At the tender age of 26, it seems as if I'm finding a new grey every day. It's not ideal, but then again I do love having an excuse to dye my hair. When I was given the chance to try Naturtint's permanent colours I jumped at the chance.
The product and the science behind it
Naturtint has a range of natural, ammonia-free dyes and tints available in a rainbow of shades. Although you'll still need to perform a skin sensitivity test 48 hours before colouring, the dyes are designed to be gentle to sensitive skin (which is always a good thing). Now here comes the science. All dyes contain chemicals as otherwise they just wouldn't work. Common chemicals include:
PPD, or P-Phenylenediamine - this is often heavily used as it's best for grey coverage, which is what I'm after. Though allergic reactions to PPD are rare, it does affect around 1.5% of the population and can cause skin irritation and inflammation. Not very nice.
Toluene-2 and 5-Diamine Sulfate - this compound is used when PPD isn't. But the only problem here is that to achieve the same effect as with PPD, the quantities of these two chemicals must be doubled - otherwise your colour would end up dull with a distincly purple tone. Again, not very nice.
Other irritants often found in dye kits include: ammonia, resorcinol, 1-Naphtol and 2-dihydroxyethylamino toluene. I'm not even sure how to say the last one, but it's used widely, and all four can cause irritation and inflammation.
Fortunately for those with sensitive skin, all Naturtint products use low levels of PPD and no ammonia, resorcinol or parabens, yet they still give 100% grey coverage and added shine to boot. This is very nice.
The treatment
With a host of colours available, I thought I'd go for something a bit different to my natural look and chose 9R Fire Red. As I have fairly dark hair I wasn't expecting a dramatic change of colour.
I mixed the developer and colour together, shook for two minutes and applied to my roots first. The first thing that struck me was the lack of smell. Anyone who dyes their hair knows that the blend of chemicals can be eye-wateringly pungent. This dye had a fruity aroma and didn't make my flat smell like a hair salon. After waiting 20 minutes, I applied the rest of the mixture to my mane and waited for it to take effect.
When the developing time was over I rinsed away the dye, washed my hair using the specially-designed fixing shampoo and conditioner and dried my tresses before taking a peek in the mirror.
The result
The result wasn't as dramatic as I expected. I had more of a red tint than the flamboyant Fire Red hair the model on the packet boasted. The colour would possibly be more vivid on blondes then brunettes, but it covered my greys, left my hair shiny and gave a nice warm tone. All without damaging my hair, irritating my skin or smelling awful. Which is nice.
If you have fair hair, sensitive skin, want to treat yourself to a tint or just cover the odd grey without resorting to harsh chemicals, Naturtint's range is available in Holland & Barrett stores nationwide.
If you'd prefer to let a professional loose on your locks without breaking the bank, then have a look at hair salons in your area for divine deals and outstanding offers.