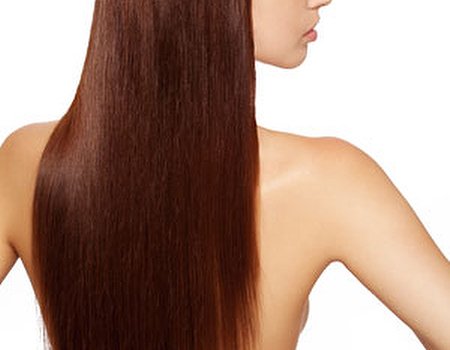 We all know what happens as we get older; things start to sag, wrinkles appear and some of us even start to lose our lustrous locks. But stories of hair loss have hit the headlines more often in recent years, and not because of ageing - but because of stress.
Stress is known to have a poor affect on health, from aches and pains to skin problems and weight loss or gain, but new statistics show that it's also the leading cause of hair loss. Viviscal, the hair loss supplement company, conducted a study to find out what was causing the nation to shed their tresses and found that 53% deemed stress the culprit.
Stress was closely followed by age (23%), post birth (20%), dieting (13%) and over styling (17%), something that Lady Gaga has been reported to have suffered from. But while most women understand that hair loss and stress often go hand in hand, 42% of the women surveyed claim that stress is simply unavoidable in their hectic lives. Work came out as the top driver of their woes, with money worries and depression being next on the list.
Expert trichologist, Trisha Buller explains how stress has a knock on effect to your hair:
"Many of us now can't avoid stress in our lives and deal with traumatic situations everyday. During these periods the pressure can have an adverse effect on our hair. Feelings of lethargy and irritability makes the body's immune system become vulnerable and our nutritional intake changes due to bad diet habits during these periods. This can create fine, weak, dull and lifeless hair, which could result in hair shedding."
"During periods of stress our bodies are also releasing chemicals that transmit messages to the hair follicles, entering them into a resting phase. This can have an effect on the normal hair growth cycle. By remaining at this resting stage for a longer period of time, this will affect the density of hair and shedding of an abnormal amount of hair on a daily bases will be visible though  a wider parting and less hair in a ponytail."
Top tips for hair loss sufferers
Products such as Viviscal can help by nourishing the hair follicles, strengthening the existing hair and stimulating the growth of hair that has slowed down. Not only do they sell daily supplements to help you from within, but their new Scalp Lotion and Shampoo and Scalp Cleanser create the right environment for healthy hair to start growing back.
Look at your diet. Are you getting enough zinc, protein and iron? Hair is made of protein and needs these other nutrients to stay healthy and strong. Try pumpkin or sesame seeds, nuts, plenty of greens and fish, eggs and chicken for an extra boost - why not check out our Happy Food blog for some recipe ideas?
You may not be able to remove the stress from your life, but you can do something about de-stressing - and you're in the right place because Wahanda is the queen of wellness. Why not try meditation to help slow down and - literally - breathe, or calm your mind and body with some yoga or Pilates sessions? Exercise has been proven to reduce stress, so whether you like to run, kickbox, swim, vibrate on a Power Plate or get into the rhythm of Zumba, take up something that makes you feel good and you never know, your hair might just thank you for it.