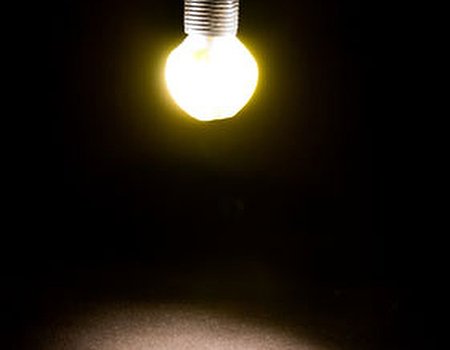 New research has uncovered that prolonged exposure to light during the evening hours can drastically affect the metabolism and lead to weight gain. The recent study from Ohio State University found that mice persistently exposed to light at night became far plumper than those mice that were left in the dark. This was despite the fact that the two groups consumed the same amounts of food and exercised equally.
Now before you reach for the light switch, it wasn't the light itself that made them heavier. The problem lay within the way light affected the eating patterns of the mice. The ones exposed to lots of light at night would tend to eat much later in the evening, when the metabolism slows down, and so despite eating the exact same meals as the other mice they piled on the pounds – over a third more than their less nocturnal friends.
The findings seem to support the old theory that there is in fact a 'wrong' time to eat - and that time is late at night. It suggests that shift workers are more prone to diet related health issues such as diabetes and heart disease because of their eating habits.
The study also has much wider implications for society as a whole. As study co-author Prof Randy Nelson observes: "Light at night is an environmental factor that may be contributing to the obesity epidemic in ways that people don't expect. Societal obesity is correlated with a number of factors including the extent of light exposure at night."
Our illuminated late night ways are making us eat later and could be making us fat, but - is this anything that we didn't know already? Almost every diet book, newspaper article, TV programme or nutritionist consulted on the topic of weight loss and management will tell you - as their first rule - that the key to success is not to eat late at night.
It would seem that this new study is suggesting that extended exposure to light at night is somehow manipulating us and encouraging us to eat later and later, despite the adverse effect this has on our health and waistlines. However, as a species, we've had light available for night time activity for some time now, from ancient scholars slaving over candlelight, to ladies dancing the night away in ballrooms to this new-fangled electricity.
As some critics of the study have suggested, it's how we use our late night light today that may be more important. We're usually burning the candle at both ends not to work or be physically active, but to sit on our sofas watching TV or surfing the Internet. However, experts say the study could explain why those with a good energy balance still struggle to keep weight off, with environmental factors making a notable difference.
So, the key to keeping the pounds off? Not sitting on our bums munching crisps while glued to a screen at ten o'clock at night, obviously. But why not try eating an hour or two earlier for a while and see if it makes a difference – maybe our grannies were right all along… lights out!