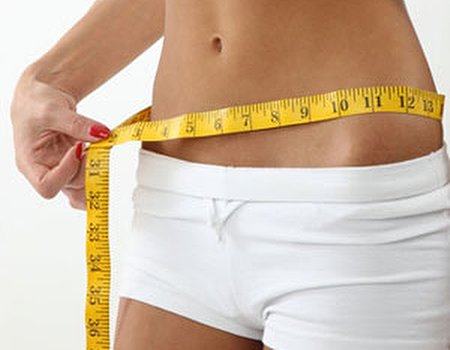 As featured in Grazia magazine
Are you a fat phobic? Get back on track with this recovery plan from Lowri Turner.
This food plan is designed both to boost levels of essential fats and to help improve some of the problems associated with a history of restricting fat intake, such as poor skin, hair and nails and blood sugar and other hormone imbalances.
The Fat Phobic Plan is also designed to be easy. There are some homemade dishes if you want to do a Nigella. But, if you're more of a 'ping' food girl, there are meals you can just pick up at the supermarket and shove in the microwave.
Some clients I have put on this programme felt panicked about the extra calories in the fat they were being asked to eat. They felt they would gain weight, but they actually found they lost weight, as well as clearing their skin and drastically reducing symptoms of PMS.
Fat Phobic Recovery Rules
1) Make Friends With Good Fats
At the heart of the plan is eating 'good' fats at every meal and snack. These omega 3, 6 and 9 oils can be found in oily fish (salmon, mackerel, sardines, pilchards, fresh tuna, anchovies) eggs, wild meats (rabbit, venison, pheasant), avocados, nuts (not peanuts) and seeds and their oils, including olive oil.
2) Plump For Protein
Protein is an essential building block for the body and Fat Phobics tend to eat far too little of it. Protein also makes you feel full, stabilises blood sugar and is brilliant for plumping up your skin. One serving is the size of the palm of your hand.
3) Cut The Sat Fats
There is some evidence that the body absorbs fats preferentially and if you eat too much 'bad' saturated fat, this can prevent you absorbing 'good' fats. So, keep the Sat Fats low to push the Essential fats up. This means meat, except for wild meat, no more than two times a week. Opt for eggs, fish, whey protein (made from milk ), or vegetable proteins such as tofu or quorn where possible.
4) Shrink The Sugar Content
Blood sugar balance can be poor if you are low in 'good' fats, so don't make matters worse by tipping skip-loads of sugar into your bloodstream. So, no cakes, biscuits, sweets or chocolate.
5) Viva Veggies!
Fat Phobics have often developed inflammatory conditions such as acne or endometriosis. Brightly-coloured vegetables are packed full of anti-inflammatory antioxidants. They also help you feel full and contain fibre, which is important for getting rid of old hormones from the body, so helping hormone balance, another problem associated with Fat Phobia.
Fat Phobia Recovery Supplements
Fish Oil If you really can't bring yourself to eat a piece of grilled salmon or put a dash of olive oil on your salad, then you can take a Omega 3 fish oil supplement. Dose: 1000 mg EPA/DHA p/day
Probiotics - capsules Fat Phobics often have a history of being given medication, including repeated doses of antibiotics to sort out associated health problems. This means that some may also have intestinal issues, such as IBS. I have had really good results with specialist gut healing programmes. However, many Fat Phobics benefit from taking a probiotic, not in a drink form as the dose is too low, but in capsules. Dose- 1 p/day capsule containing 8 billion viable organisms.
Milk Thistle All those medications may have put a strain on the liver, which can feed back into more skin problems, more PMS or other hormone imbalances. Milk Thistle is a herbal supplement to support liver function. Dose – 2 capsule p/day 250 mg
Typical Day's Menu
Breakfast 2/3 Eggs, scrambled with smoked salmon Or shop-bought fruit smoothie with added whey protein, handful of sunflower/pumpkin seeds . Or soya yoghurt with mixed berries, sprinkled with chopped nuts..
Morning snack Piece of fruit (apple/pear/bunch of grapes/small banana) and handful of nuts – almonds/brazils/hazelnuts
Lunch Salad Nicoise, dressed with olive oil and lemon juice. Or shop bought chicken and avocado sandwich, on wholewheat bread. Or home-made chicken and veg soup, with a boiled egg. 1 piece of fruit.
Afternoon snack Bag of spicy seeds Celery sticks with smoked mackerel pate.
Dinner Soy and honey cod with stir fried veg. Or Quorn Bolognese, made with olive oil and corn pasta. Shop bought fish cakes with shop bought bag of mixed veg, steamed in microwave. Or Indian take-away – tandoori king prawn with veg curry and saag paneer. Soya yoghurt with mixed berries and chopped nuts Or chocolate mousse made with avocado Or fruit tart made with almond pastry with vanilla whey ice-cream
Drinks 1.5 litres of water p/day Decaffeinated tea/coffee/herbal tea Alcohol, preferably none as it upsets blood sugar and can turn you into the fridge monster. If that's not doable, no more than 1 glass p/night.