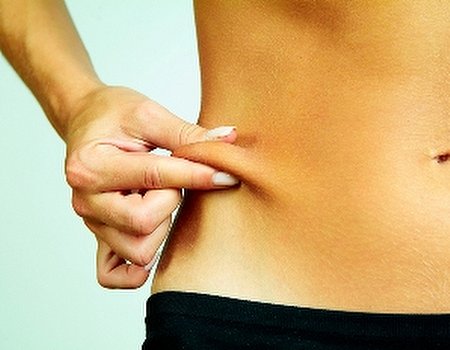 A warning to those thinking about forking out for the VASER liposuction treatment; get it for a cheaper price and you might not get what you asked for. Patients are being warned that clinics could be giving them the cheaper laser lipolysis in place of the VASER treatment without their knowledge.
Dr. Ravi Jain, Medical Director at Riverbanks Clinic, is encouraging people to be more vigilant when it comes to shopping around after it was revealed that a high percentage of patients who paid for the VASER at other clinics in the UK had instead been given the lower value laser-based treatment. So what is the best way to tell if you are not getting VASER? If you are asked to wear protective goggles, according to Dr. Jain:
"With genuine VASER, you do not need to wear eye protection during this kind of treatment but will always be required to wear goggles for laser lipolysis," he reveals.
What is the difference between the two?
VASER uses ultrasound energy rather than laser energy to selectively dissolve fat cells, and this guarantees a more accurate sculpting. VASER can also target larger areas of fat compared to laser lipoysis, and as much as 2 litres can be taken in one session, so VASER is considered to be a far superior technology than laser technology.
The typical cost for the VASER treatment is around £2000, and any clinic claiming to offer less than that is a warning sign to watch out for, as they could actually be using the cheaper laser based treatment instead.
What can you do to avoid being scammed?
Dr. Jain advises patients to ask to see the VASER machine before signing up for any treatment, check that their practitioner is registered on the VASER website, and ask to see testimonials from previous patients that have used the treatment at that clinic.
"Patients need to be able to trust that they are having the treatment they signed up for and that their chosen clinic is qualified to deliver it. It is completely unethical that some clinics are offering laser-based treatments disguised as VASER but by following these simple tips, a bogus VASER treatment will be easily identified," says Dr Jain.