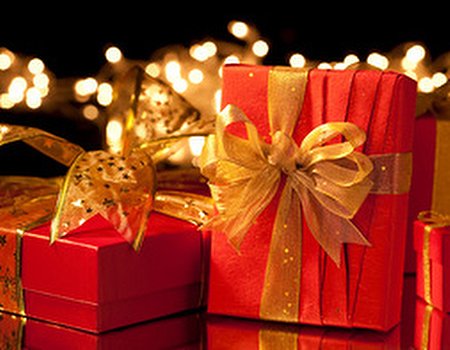 We all know that Santa's making his list and checking it twice – so we thought we'd just give him a bit of a hint. After all, we've been really good this year...
As you can imagine, working in the Wahanda office, we come across all sorts of health and beauty treats on a regular basis – so when it comes to making our wishlist, we don't even need to think twice. From massages to facials and even a hula hoop session, we know what we want – and hopefully Santa does, too.
Without further ado, here's a quick peep at what the team would like to find under the tree this year:
Elly
Hello Santa,
Please may I have a weekly massage and facial at Metta Urban Retreat – that woman is AMAZING. The best massage I have ever had.
Thanks Santa!
Angharad
This Christmas, I'd love an aromatherapy oil burner and some soothing essential oils. I'd also like a hot stone massage – my all time favourite treatment. Oh, and a facial too...good job there's plenty of room in my stocking for vouchers.
Faye
I'd like the 24 carat gold facial from Santa please!
Judy
I know most (normal) people would ask for something to pamper them, but I would love Santa to send me on a retreat like the one at Slimmeria. I'd love the time out to kick-start my January fitness plan and I really want to start meditation classes so this would be a great place to start.
Megan
I think I need/want a personal trainer, daily!
Lopo
A GPS running watch!
Isabelle
My list is pretty long! Here are a few: GI Jane bootcamp, a long weekend at Lifehouse (because that was awesome), oxygen facial at Linda Meredith, and a spa day at Mandara or the Four Seasons.
Hayley
I would like nail varnishes from nailgirls, a cut and blow dry and a pedicure – perfect for looking my best at New Year.
Ryan
The three gifts I would like for Christmas are: a deep tissue massage at K Spa, a Quick Fix package at the Soma Centre and a quick refresher at Health Aroma. Fingers crossed!
Ben
This Christmas I'd like a traditional cut throat shave, an Indian Head Massage and a relaxing body wrap to refresh and spruce up for the New Year!
Ian:
I'd like some colour therapy, past life regression therapy and a hula hoop, please!
Kelly
I'd like a facial and massage at the Runway for Christmas - pure relaxation for 45 mins! Sounds perfect to me and a good recovery from all those Christmas parties!
Koulla
Anything from Benefit, particularly Hoola blusher, their moisturiser or their perfume is also fab. Bare Minerals mascara. Anything from Chanel!
I would also love a stay at Pennyhill Park or Stoke Park Club & Spa – both amazing places I am dying to try out!
What do you want for Christmas? Let us know via Twitter – we love to hear from you!