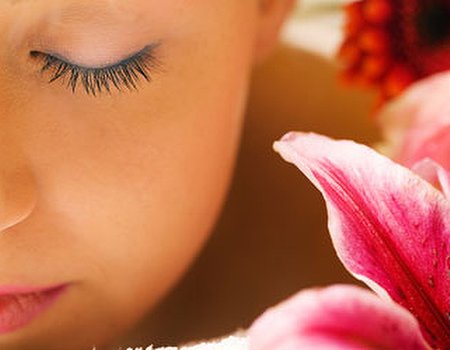 Fashion and beauty go hand in manicured hand, so when Wahanda heard about the Sunday Times Style in the City event in Birmingham, we hotfooted up there to see what the stylistas were talking about in the land of beauty.
Dubbed a city-wide fashion and beauty festival, the event brought together the latest fashion trends fresh from the runways at London Fashion Week with innovative beauty treatments and products. The catwalk shows featured big, wispy crimped hair courtesy of the Francesco Group while makeup was set for the party season with glitz and glamour galore.
Our best beauty find was a sweet treat like no other: Collagen Marshmallows. The company behind them, Eat Yourself Beautiful, specialise in nutraceuticals – foods with added benefits – and have come up with a beauty tool in the form of everyone's favourite pink treat, marshmallows. We simply had to find out more...
Branded as the 'tasty way to look delicious', their marshmallows have added collagen peptides so that instead of artificial injections and fillers, you can simply eat collagen instead. Taking collagen orally may help with plenty of skin and beauty woes including smoothing unwanted wrinkles and lines, reducing the appearance of cellulite, moisturising skin and even a healthier heart.
Collagen is the natural protein which helps with the body's repair and growth, and as we age, we produce less. If going under the knife or needle is not up your street, then the humble marshmallow could be what you need for your makeup (or lunch) bag. They're surprisingly low calorie and have an added pink grapefruit flavour to make them less sickly, so you can munch on collagen without feeling too guilty. Tempted? We were...