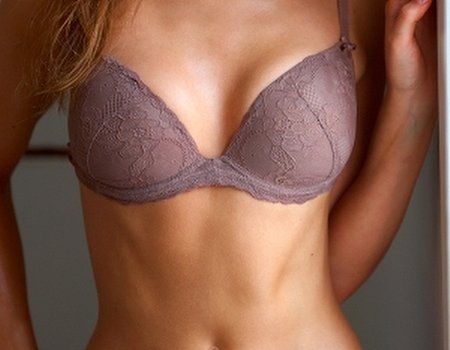 Forget that amazing non-surgical facelift, lunchtime liposuction and quick tummy tuck over the weekend, because there's a new op in town. The announcement of a new two-in-one cosmetic surgery treatment has hit the news this week, making that 'too good to be true' idea of taking the fat from your hips and putting it back in places you'd much rather have filled out, a reality.
You can soon, in one single operation, get unwanted fat removed from parts of your body you'd like to be slimmed out and use it to enhance your breasts by up to three cup sizes the natural way. The new procedure hopes to overtake implants to dominate the cosmetic surgery market, providing a more natural looking and longer lasting breast enlargement while making women feel doubly confident by reducing fat from areas such as hips, thighs and stomachs.
First devised seven years ago, the op is due to be available from early 2010 and is expected to cost around £8,000. The Harley Medical Group are offering the two-in-one procedure at 25 clinics in the UK and 1 in the Republic of Ireland, but it won't be available for those with low body fat or those who are happy with their body shape.
Utilising body fat of course raises some health issues from the sceptics; however the effects of the procedure are said to have roots in constructive surgery, and they provide a better and natural shape as well as being longer lasting than the traditional silicone implant which needs replacing every 10-15 years. Grafting the fat from the places you wish had a little less padding and using it to plump up your chest has been a want of many women for some time, so there's no doubt that muffin-topped ladies will be queuing round the block to sign up as soon as it becomes available.
Celebrities are already flocking to get the natural enlargement operation, namely TV star Ulrika Jonsson. Spending £8,000 on mastoplexy has helped her get back in shape after the birth of her fourth child last July, saying it had given her back "the body I had when I was 16". Mastoplexy is said to cause minimal scarring, providing a completely natural breast enlargement without the silicone.