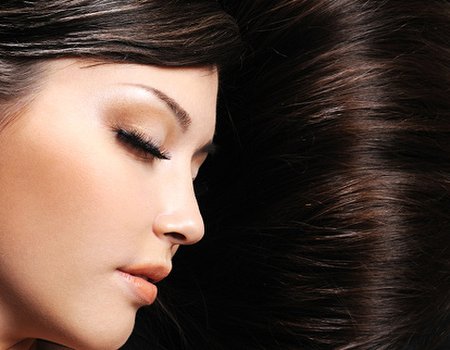 We at Wahanda love to hear about new treatments that can revolutionise the way we look. The latest trend isn't in cosmetic surgery or injecting fillers into our faces, instead it's a treatment which is sure to transform your locks from lank and lifeless to bouncy and sleek. The Brazilian Permanent and Semi-Permanent Blow Dry is here to help you pamper your mop into an A-lister's fierce mane.
Why?
If you've always wondered how you can get luscious locks like Cheryl Cole, or for those with shorter hair a sleek bob like Danni Minogue, then a Brazilian Blow Dry might just be the best thing to bring your hair to life. Not only will it ensure your hair looks fabulous without a lot of effort on your part, it's perfect for those of us who run on a tight schedule but still want to give a great first impression. Plus if those gloomy days loom with the threat of drizzle, your mop will beat it follicles down thanks to its magical de-frizzing powers. Okay, so it's not magical but we still think it's something special!
How?
Using a clever mix of vitamins and proteins with a keratin-rich solution of cocoa oil and clay, the treatment is sealed into your hair with trusty straighteners and voila, luscious hair that will bounce right back into perfect style without the need for hours of blow drying. That's a lot of aching arms saved then.
Find out more about the Permanent & Semi-Permanent Blow Dry on its treatment page, and if you feel like giving it a go, choose a brilliant blow dry deal. Go on, you're worth it.
Where?
Perfect timing for Christmas parties, you can treat your hair to a Brazilian Blow Dry to make it dazzle and make great savings doing so with our fabulous blow dry deals...
Michael Barnes Hairdressing in London are offering newcomers a fantastic 40% off Permanent Brazilian Blow Dry, so you save a lovely £100. Artistic Director Michael Barnes has worked with top models and film and pop stars including celebrities such as Keira Knightley and Lily Cole.
Fordham Soho in London are also offering new customers savings on this fantastic treatment. With 30% off Brazilian Keratin Permanent Blow Dry, can you afford to miss out? You also receive a free after care shampoo and conditioner to take home worth £25.