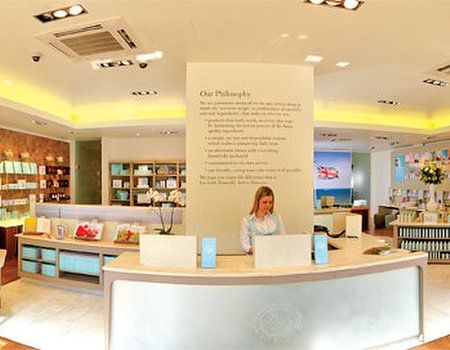 The Wahanda team were lucky enough to pop down to Liz Earle's flagship store and treatment rooms in Chelsea on Thursday for their exclusive event in association with the Telegraph. Celebrating the launch of Liz Earle's first ever fragrance, fans of the expert beauty brand were invited to enjoy a talk from Liz Earle herself as well as having a sniff of the wonderful new scent, Botanical Essence No1.
Liz Earle's philosophy is all about the ingredients; much like when cooking a recipe, she explained, the finest ingredients will bring out the finest dish – and it's the same for beauty products. The sparkling citrusy fragrance is derived from over 98% natural ingredients with lavender from France, damask rose from Turkey, Italian bergamot and patchouli to name but a few; the light and zesty perfume adapts according to the pH of your skin so you can have a truly individual scent.
On the night guests were treated to hand and arm massages as well as having the chance to win a coveted Liz Earle signature facial worth a whopping £83. Goody bags containing some of Liz Earle's most popular products including the Cleanse and Polish and the super boosting Skin Tonic were also given out so everyone could take the spa experience home.
Find more information about Liz Earle Skincare on Wahanda and take a look at their treatment menu.