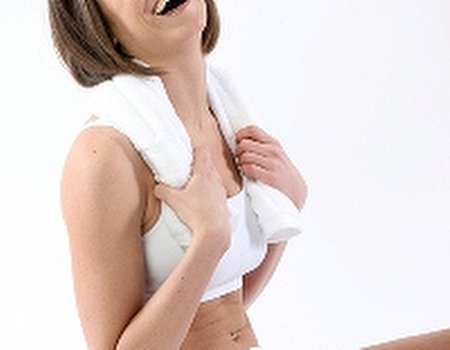 In the current economic climate, many feel there isn't a lot to laugh about these days. If this is you, then this new yoga craze could leave you in a fit of giggles. Hasya Yoga – also known as "laughter yoga" - is a combination of yoga breathing techniques and hearty chuckles, giving your mind and soul a stress-busting workout that leaves you feeling happier, healthier and full of life. Laughing yourself silly, all in the name of fitness? Sounds good to us – and even funny-man, Monty Python star John Cleese has spoken about the wonders of laughter yoga in a documentary for the BBC.
The first laughter yoga group began in a park in Mumbai, India in 1995 with only five people, and its popularity has since spread worldwide. Now over 60 countries hold classes that practice this form of yoga, and many people have been reeling from its benefits, which include:
Reducing blood pressure
Strengthening the immune system by up to 40%
Decreasing the number of stress hormones and increasing endorphins levels
Battling depression and anxiety
But can you make yourself laugh when you're not in the mood to giggle? According to Dr. Madan Kataria, the man behind laughter yoga exercise, yes you can. Scientists have discovered that a bout of fake laughter is just as mentally and physically beneficial as a genuine giggle fest because your body will not be able to tell the difference between the two.
The principle of laughter yoga is to change the state of the mind through specific voluntary gestures including chanting, breathing, and then laughing. The aim is to invoke a childlike playfulness, so as the session goes on your laughter becomes natural, and as you laugh, the brain releases your feel good hormones throughout your body - so a sense of humour is not required in class.
A few sessions could leave you feeling happier and healthier, and a vigorous titter will give your tummy muscles a good workout; so whether it's the continuing recession or the winter blues that's leaving you with very little to laugh about, perhaps laughter yoga is the exercise for you...