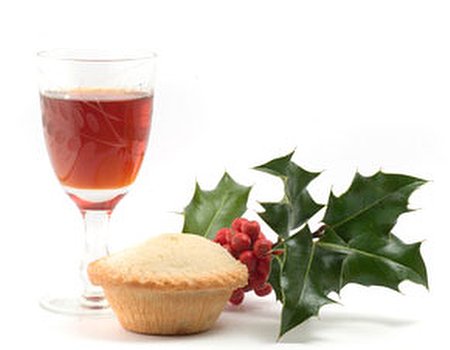 Christmas for most of us means parties, eating and drinking far too much and cosying up in front of the TV. Exercise is the last thing we want to do during the festive season – and according to LA Fitness, our attendance at the gym declines by a staggering 35%.
There's nothing wrong with a little indulgence this Christmas, but it might help to keep on top of your exercise regime and avoid that guilty feeling and panic on the scales come January. If you can't get to the gym, why not do 'snack-tivity' snippets of exercise that add up to at least 30 minutes a day, such as turning the music up and speed cleaning the house or hitting the sales for a walk round the shops.
If you don't fancy piling on the pounds and want to start the New Year feeling refreshed rather than sluggish, LA Fitness have some top tips for burning off those Yuletide excesses:
How to work off Christmas treats:
4oz Christmas pudding (300 calories= 45 extra minutes in an aerobics class
One mince pie (250 calories) = 30 minute swim
90g serving of roast turkey (149 calories) = 30 minute stroll round the neighbourhood
5 Cadbury's Roses or Heroes (200 calories) = 20 minutes on the running machine
1 measure of Baileys (114 calories) = 4 minute kiss under the mistletoe!
70g slice of iced rich Christmas cake (245 calories) = 30 minutes on the rowing machine
Staying fit and enjoying the festive season can be done together, and with a little health and fitness know-how you don't have to avoid all the parties in order to stay in shape. Why not check out our free fitness deals to help you get toned in time for that party dress.