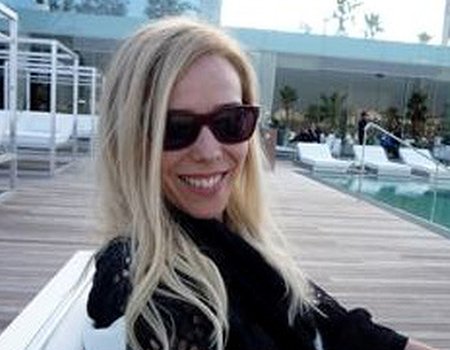 As if the world of yoga isn't daunting enough (all those bendy people with their legs behind their heads!), there are so many different types of classes these days, it's hard to know what's going to suit you. With 28 years experience as a Health & Beauty Journalist on glossy magazines and having just got back from a remote ashram in India, I'll help you decide whether you should go hot or Hatha, Iyengar or Kundalini in my expert guide to the major yoga styles.
Hatha
All yoga has its roots in Hatha. In the ancient yogic texts, it's the name given to physical practice (postures and breathing) to balance mind, body and spirit. 'Ha' means sun and 'tha' means moon, and the word is sometimes translated as the union of opposites. When a class is labelled Hatha, it tends to have a gentle pace and traditional approach. The Sivananda school is a good example - it uses the Gurukula system of teaching (passing on knowledge through gurus) at ashrams around the world. Their classes emphasise breathing and relaxation first, before moving on to more challenging sun salutations, shoulder and head stands safely and surprisingly quickly if you practice every day.
Good for: From complete beginners of any age to yoga lovers wanting to go beyond a 'work out', Hatha can be challenging or relaxing depending on your level or needs.
More info: www.sivananda.org
Ashtanga
Ashtanga is another name for the ancient yogi Maharishi Patanjali's Raja Yoga, an eight-step path to enlightenment, the third of which is physical practice. These days it refers to the energetic, flowing style of Ashtanga Vinyasa, popularised by modern day yogi Sri K Pattabhi Jois (who died in 2009). The first step is to learn The Primary Series of movements - each posture links with the next and the idea is to flow with your breath, aiming to practice daily at your own pace with a teacher to make adjustments as you go (sometimes called Mysore-style). It's definitely a more gymnastic style, and much is made of the buff body that results from practising it, but it goes deeper to bring peace of mind and relaxation through focus and physical challenge.
Good for: The energetic, those who need to 'burn off' stress (men often like it), and extroverts who find it hard to 'go inside'.
More info: kpjayi.org
Kundalini
Yogis believe Kundalini to be the cosmic energy force which lies dormant at the base of our spines, and awakening it via yogic practices can bring heightened awareness. The practice of Kundalini yoga was introduced to the West by Yogi Bhajan in the late 60s - teachers wear white flowing robes and turbans, giving an air of mystery. Classes follow specific 'Kriyas' which involve warm-up exercises, rhythmic breath, chanting mantra and meditation often to music. It can seem a little strange at first - you shut your eyes and the movements are very specific, sometimes challenging. However, there's a simplicity to it which brings deep relaxation.
Good for: Anyone of any age ready to explore deep meditation, and those with addictions (certain Kriyas are good for breaking habits).
More info: www.3ho.org
Iyengar
Named after its famous yogi founder, BKS Iyengar who opened his school in Pune, India in 1975, this is a precise and anatomically correct way of practising over 200 Hatha yoga postures and 14 breath techniques. The idea is to master the technical aspects of the asanas (postures) using props such as bricks and straps to gain proper alignment, in order to be able to breathe properly and build the strength to hold the poses for their meditative effects. You don't necessarily have to learn 200 poses - Iyengar put together specific sequences starting with complete beginners, allowing you to progress safely, minimising injury.
Good for: Anyone starting out, or those with injuries such as back problems as alignment is the first consideration.
More info: bksiyengar.com
Hot yoga
Since the 90s this has become one of the most popular yoga styles, mainly due to Bikram Choudhury, the larger than life founder of the Bikram School of Yoga who has promoted his style as a modern brand. The idea is to practice postures in a heated room - the thinking being that the warmth relaxes muscles, allowing for deeper flexibility. Bikram classes are heated to a sweaty 40 degrees (105F), and you practice the same 26 hatha postures each time in front of mirrors giving it a gym class feel. The sweating and endurance gives a post-workout high and a quick way to shape up. Other classes labelled 'hot yoga' tend not to be as hot as Bikram so are a bit less extreme.
Good for: Beginners wanting a physical way into yoga, a detox because you 'sweat it out', those who feel the cold!
More info: bikramyoga.com and yogahaven.co.uk
One to watch out for
Jivamukti US founders Sharon Gannon and David Life spent 10 years in India with some of the world's most famous yogis and set up their own studio in NYC in the late 80s. A mix of East meets West, the style is authentic, energetic and inspiring - with great music too. There's only one studio in London, but teachers are being trained, bringing the style to more studios in the UK.
More info: jivamuktiyoga.com
Top tips
If you're up for trying, then you can have a go at most yoga classes - they should by nature be inclusive. Most studios will let you know if the class style is not suitable for beginners.
Classes labelled 'dynamic' tend to be more challenging, 'flow' means postures link together and generally means a more energetic style.
The best teachers have studied more than one of the main styles of yoga (explained above) and end up teaching their own blend, so it's definitely worth trying out lots of classes to find one which suits you. When you do, and practice regularly your body will thank you - you'll feel healthier from the inside, look rested and younger as well as being more relaxed and focused.