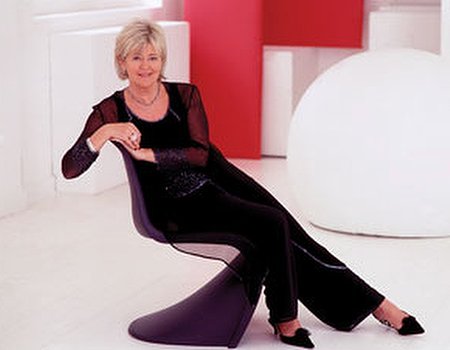 Sleep is something we all take for granted. It's what we do at the end of every day. It's natural - isn't it?
Well, not anymore, to judge from the conversations we are all having at work and with our friends, or from snatches overheard on the bus. Lack of sleep is the new dinner party conversation - it has overtaken property prices, school fees and downsizing. It is, in fact, the new sex - it seems no one is getting enough.
Why, at a time when more of us are fitter and healthier than our forbears, are we suddenly shying away from sleep? We eat a healthier diet, we take more exercise, we do yoga, Pilates, deep breathing...we even meditate - and yet sleep is evading us as never before. The reasons could be many – stress, worry, exhaustion, change of diet, small babies or jet lag.
The good news, though, is that whatever has upset our circadian rhythm is fixable. Very few of us, even with irregular sleep patterns, are insomniacs. However, sleep is vital to our health and wellbeing - it is the time when the body refurbishes itself. Sleep enhances performance and energy levels, aids the renewal of cells and helps strengthen the immune system. It is a powerful anti-ageing tool and it can help keep you slim - as the disruption of normal sleep patterns can increase hunger, which can in turn lead to weight gain.
How to get a good night's sleep
The circadian rhythm likes to know where it is, and assumes you sleep at night and are awake during daylight hours - try as hard as you can not to disrupt this. Difficult, I know, when travelling or during the occasional bout of shift work.
Try to go to bed at roughly the same time each night. If you can, allow some fresh air into the room – a cool room and a warm bed are ideal.
Try not to eat too late. Pretend you're American and have supper at six - it's much healthier, as it gives your body time to digest. If you eat later, opt for light dishes - fish rather than meat, vegetables and salad – and watch the alcohol intake.
Exercise is not only good for the body - it also helps the mind by lowering stress levels, and helps you sleep. Yoga, Pilates and meditation also help with stress.
A warm bath, rather than a hot bath, before bed helps rest and relaxation - especially if laced with a delicious oil. One of the most effective is Aromatherapy Associates De-Stress - it helps both body and mind to unwind (£37 www.aromatherapyassociates.com).
I'm passionate about pillows and a good pillow is vital – soft but firm. Favourites are John Lewis pure goose down – and why not go the whole hog in the luxury stakes by investing in silk pillow cases. Not only are they delicate and cool to lie on, but they don't crease, either – meaning your face won't be marked by crumpled pillow lines in the morning. You can find them at Silkskin.co.uk - they also do silk eye masks.
Earplugs, blackout blinds and tisanes can also help – if you don't panic, you will find something that will work for you. If you can't sleep one night, try not to fret too much - get up, read a book, make a list, stroke the dog.
For serious cases, there are a number of sleep retreats where you can go for expert help. Grand Resort Bad Ragaz offer a two-day Sleep Diagnostics programme from £2270, or nearer home Grayshott Spa offers a four day Sleep Retreat with specialist Tej Samani, who will give you a detailed assessment and help plan after an EEG analysis of your brainwave patterns. (£1900).
Fact or Fiction
Remove all electrical equipment from the bedroom – TV, iPad, telephone, iPod? Samani says you will pick up more electro-magnetic waves from simply walking down the street.
Count sheep? You may eventually fall asleep through exhaustion, but it's not an ideal therapy, as it involves a part of your brain that needs to switch off – the pre-frontal cortex.
Ideal number of hours? There are no hard and fast rules on how long you sleep, provided you feel well rested. You can, however, have too much sleep – research is still ongoing.