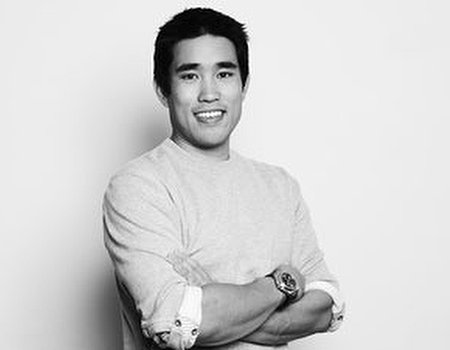 1. Mix it up
If you want to burn fat, tone up and boost your energy, you have to mix up your body plan.
While cardio training (anything that gets your pulse up like running, swimming and skipping) is great for heart health, you need resistance training (circuits and weights), to create tone and definition, and to turn your body into a fat burning machine so that you satisfyingly burn more calories, even at rest.
Stretching is so important. It improves your posture – so you look slimmer – and is the best antidote to high intensity exercise, which tightens muscles.
Research also backs up the fact that we respond better to a mix of exercise, as we stay more mentally focused.
And don't underestimate muscle memory. Our smart bodies get used to workouts so fast, and efficiently start to do the same exercises for less effort - and so with less calorie and fat burning. Update your workout at least every six weeks.
2. The reality check
It's the classic mistake - and we all make it. Starting a new body plan is exciting, but by nature we want too much too soon - so we typically set off out of the starting blocks too hard. But all we're doing is lining ourselves up for failure - my advice for a successful fitness plan is to walk before you can run.
Step two - be realistic. You can't expect to lose seven pounds in two weeks and keep it going, or go from nothing to five sessions a week. Be kind to yourself - a little bit of movement is great if you're coming from nothing.
Do remember that this is about being your best, not someone else's – 'compare and despair.' It's far better to have a goal you can successfully reach than to set yourself a constant uphill struggle that will only leave you wanting to hang up your training shoes.
I tell all my clients to shift their drive from 'I'll be ten pounds lighter in two months' to the incredibly rewarding daily mantra 'fit getting fitter, healthier getting stronger'. Try it, it works.
3. Go gimmick free
It's back to basics. A great body plan doesn't need gadgets and gimmicks - it doesn't even need weights, it simply needs hard graft. Remember that knowledge is power and that your mind is the best - and only - foolproof, motivating tool there is. There are no shortcuts to getting a great body - your smartest investments are time and commitment.
4. Set your goals
Research shows that the more specific you are with goals, the more likely you are to reach them. Try a pair of jeans, a picture of you at your best stuck on the fridge, or a race you want to be fit for. Once you have set your goal, work out what you need to invest and if it's achievable, then plan it in your diary.
But do strike the balance - you want a challenge, not a chore. On the flip side, making it too easy is also a motivation killer, as boredom sets in.
Track your progress too - it's an incredible drive, which keeps you going. My tip is keep it to yourself – studies show that private plans last longer.
5. Don't over train
It's often mistakenly believed that more training gets you more results – in fact, the opposite is true.
Over training not only makes you mentally tired, it makes your muscles tired, so they break down rather than tone up. You'll also start to produce the stress induced hormone 'cortisol' - the one that stores fat.
Working out too hard, too fast, is also when injury strikes - so remember that for all the hard work that you do you should reward yourself with some rest and recovery, for example a massage!
6. Stay upbeat
State of mind is key; start to relax and changes come easily. And do cash in on the fact that exercise is your instant mood booster - it's not all about working out today to feel better tomorrow.
If you miss a training session, or have a diet slip up, don't go on a guilt trip and throw in the towel - know that you're only one meal or workout away from making it good again. Recognise how far you've come - you're better than you were three months ago, and you'll be even better in a year. Never let the glitches throw you off the prize.
7. Keep it personal
Don't like your personal trainer? Find another. Be inspired by the person/coach/trainer you choose - big changes need all round emotional and lifestyle support too.
When you think you have found the right one, remember to be honest about your habits and goals. A personal trainer can be the best tool you have - and a great resource of information - but only if you tell them exactly what setting to work you on.