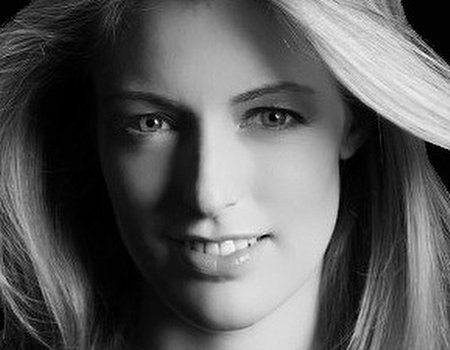 Orange peel. The devil's dimples. Call it what you will, cellulite effects a staggering 90 percent of women; the young, the slim, even supermodels aren't immune. As we (supposedly) head towards summer, I know more women than not who will be throwing a sarong into their suitcase with a sigh.
So here's the bad news: cellulite gets worse with age– it's a slippery slope after 30, as collagen and elastin (the stuff that gives skin spring) starts to break down. But my friends there is hope – and as I'm now sitting on the wrong side of 35, and trying to reclaim some semblance of my figure after having two babies in fairly swift succession, cellulite has become my specialist subject.
My first stop on my quest for smoother, toned thighs is the beautiful Bulgari Spa for the anti-cellulite hip and thigh treatment. Ideal for days when your legs are feeling heavier than a redwood tree, this treatment tackles issues such as water retention and uneven skin texture as well as cellulite. First skin is dry brushed and exfoliated with salt and oil scrub, which is removed with icy cold mitts that gets the heart thumping and skin zinging. Next comes a fairly intense pummelling massage to drain the fat cells and detox flabby troublespots. The therapist is so thorough, they even tackle tense pressure points on your feet, leaving you feeling lighter and significantly more svelte. A course of 6 treatments is recommended.
Similarly spectacular is The Spa at the Four Season's Park Lane's hip and thigh detoxifier. The star ingredient in this treatment is a wonder gel from the Organic Pharmacy that cools the skin and releases ingredients such as fig, linseed and mountain ash extract to dramatically reduce bloat and bumps. Skin appears less lumpy cottage cheese more of a smooth cream cheese texture. Again a course of treatments gets the best results.
While no one can deny the healing power of a hands on treatment, I firmly believe in the precision and efficacy of a new generation of machines that are delivering staggering smoothing results. So it's off to the cosmetic doctors office we go. First stop, the Knightsbridge clinic of Dr Rita Rakus. Rita is an anti-ageing powerhouse; her clinic is way ahead of the curve with all latest machines to fight flab and dimpling.
VelaShape II, is the next generation of endermologie. It uses radiofrequency, infrared light and a powerful vacuum to break down fat. Most crucially, it's meant to improve cellulite. I'm so eager to try it that I've stripped down to my underwear before the therapist has even fired up the machine.
The first session is definitely the most wince-worthy. It feels like a hot, hard love bite from a Dyson vacuum cleaner as the treatment head is rolled diagonally up and down the skin and right under the bum cheeks to lift the bottom. Those with fine, sensitive skin (like mine) can be susceptible to some mild bruising. I sign up for six weekly treatments and notice a massive difference after about four - there's no longer a reason to make mountain out of my molehills, as my skin is smooth and taut and definitively looks less like a Chanel quilted handbag. It has to be said though, like exercise, you have to keep doing VelaShape to reap the benefits. Monthly maintenance is essential for keeping the bumps at bay.
I've also become slightly addicted to Venus Freeze treatments with excellent therapist Clare Peters at Neville's Salon on Pont Street. Post babies, the skin around my tummy button is loose and crepey and doesn't response to even the most evil set of crunches at the gym. Venus freeze uses MP2 technology - a punchy combination of multi polar radio frequency and magnetic pulsed fields that heat up the deep layers of the skin without burning or damaging surrounding tissue causing a wound/heal response, which causes new collagen and elastin fibres to form and the production of fibroblast cells to increase. It also causes existing collagen to contract, toning skin and improving circulation, smoothing that pesky puckering in a way no cream ever could.
The best part about this treatment is that it doesn't hurt at all. In fact, it feels a bit like a hot stone massage and I almost doze off as Claire runs wand over my stomach. It's also comforting to know that model of the moment Cara Delavigne is also fan. Again a course of treatments is the way to go. Start your regime six weeks before you plan to hit the beach and you can leave that sarong at home.
Olivia's Fab Four skin smoothers and toners
To get maximum results out of body toning creams, follow my easy three-step morning routine.
1. Prep skin with a spot of daily dry body brushing before you hit the shower. Brush in an upward motion, moving the strokes towards the heart, working with the bloodstream to help stimulate microcirculation under the skin.
2. Two minutes before you step out of the shower, take a deep breathe and turn the cold tap on full blast. The shock of the cold constricts blood vessels and muscles giving increasing circulation and toning skin.
3. After your shower, apply your cellulite cream starting at the knees and working upwards. I also multi-task and do ten squats just to tone and lift the bum as I apply the cream.
Cowshed's Slender Cow body collection – three products - a scrub, a serum and a delicious body butter are all so good it's really hard to choose just one. The turbo-charged formulations revolve around Dermochlorella, a freshwater micro-algae, that is clinically proven to improve skin tone and firmness by up to 46% and decrease the appearance of stretch marks. The products also contain a bespoke seaweed blend of Norwegian kelp and bladderwrack to improve skin elasticity. Top marks.
Shiseido's Advanced Body Creator Super slimming Reducer (£53) may sound like a mouthful, but it's the gold standard for firming up areas that wobble. The Japanese really know their stuff when it comes to science and this high tech formula has a slightly addictive smelling citrus 'slimming' fragrance that triggers the sympathetic nerve in the brain to release noradrenalin (normally triggered when you exercise to fat burn). Genius. The claim is that it can apparently reduce cellulite by about 20 percent after three weeks of use.
Ila's body oil for Vital Energy (£48) – I often mix a splash of this sublime citrusy oil (which has uplifting juniper berry and rose geranium oil) with my normal body cream as it puts instant spring into the step of sluggish legs.
Mama Mio's Skin tight Toning Serum (£35) uses soy proteins to tighten and smooth crepey skin. It contains uniprosyn - an ingredient usually found in expensive eye creams - to combat crow's feet and works wonders on slack skin in the thigh area. Supermodel mum Christy Turlington is said to be a fan.