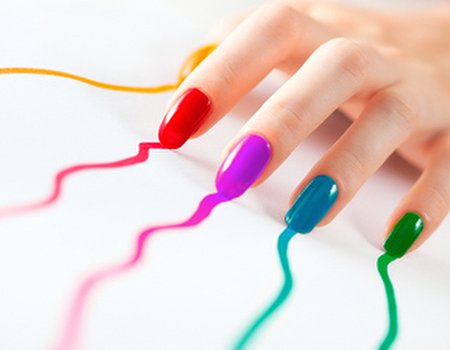 According to the latest research from Mintel into colour cosmetics, the makeup sector really is proving to be recession-proof, with UK retail sales of colour cosmetics putting on a good performance in 2011. With market value up by over 8% from 2010 (when the market was valued at £1.28 billion), the industry has seen sales of a stunning £1.38 billion. Growth is expected to continue - albeit at a slower pace - into 2012 and beyond, to achieve an estimated market worth £1.44 billion in 2012.
Vivenne Rudd, Head of Beauty and Personal Care Insight at Mintel, said:
"The market turned in a dynamic performance in comparison to other beauty categories like haircare and bodycare. Furthermore, continued active new product development, an expanding consumer base and fashion trends were additional supporting factors behind the value growth. Prestige brands outperformed mass market brands, with many women favouring premium-positioned products at the expense of the mid-priced segment".
While all core sectors (face, eyes, lips and nails) increased sales, nails stole the limelight, boasting double-digit growth (£221m in 2011 from £179m in 2010). However, face colour cosmetics remain the largest of the four, accounting for 38% of total market value at £526 million. The remainder of the sales are made up of 'eyes' valued at £410 million (accounting for 30% of total sales), 'lips' valued at £224 million (16% of sector sales) and 'nails' worth £221 million (15% of the market).
It's not just Britain that has seen a rise in interest in nail colour cosmetics – the trend for top talons has spread throughout Europe. In 2008, nail colour cosmetics accounted for 10% of all launches, and by 2012 this has risen to 26% of all new launches in the sector. In terms of launch activity by region, the UK was the most active, accounting for 29% of all new product activity in the colour cosmetics market during 2012, followed by Germany at 22% of all activity and France at 20% of activity. Over the past 5 years NPD activity has slowed in the UK and France, but it has dramatically increased in the UK.
"In terms of colour, nails have stolen the limelight from eyes and lips, and have become an arena for self-expression in the form of nail art. While the prim, ladylike look of French manicured nails is unlikely to ever go out of style, recent trends have covered less subtle, even outrageous looks ranging from two-tone manicures and classic red polish to ombre and metallic shades. Nail makeup has also witnessed one of the biggest increases of all core beauty sectors in its consumer base in recent years," comments Vivienne.