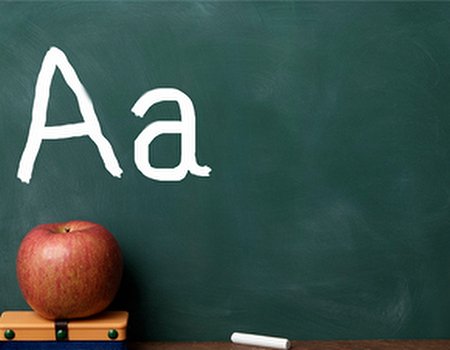 We understand that juggling a business and its promotional activities can sometimes feel a little overwhelming. To get you up to speed this autumn and to help you negotiate the marketing minefield with ease, it's time to go back to school.
Don't panic - there aren't any tests or grades resting on your performance, but brushing up on on your skills could really help to drive your business forward. Take a seat, grab a pen and some paper and listen up.
We'll try our best to make it as easy as ABC.
A is for…
Always give your customers information about the brands you use and other services you provide.
One trusted way to increase your profitability is to make full use of up- and cross-selling techniques.
Think back to you when you last bought an electrical item: were you offered the chance to purchase accessories and related gadgets before you made it to the till? Ever noticed how as you place your order, fast food chains always ask whether you'd like to 'make that a large' or add cheese, bacon and other extras? Large corporations know the value of up-selling (inviting the customer to pay for more profitable services) and cross-selling (suggesting coordinating products or services at the point of sale), so it's about time you got on board.
The key thing to remember about both cross and up-selling is the importance of recommending the right product. If you're a salon owner, this might mean offering clients a complimentary hand massage before their manicure, a series of treatments at a discounted price or the chance to buy the exact haircare products used to finish their style. Remember, your suggestions are meant to represent a thoughtful gesture and unrelated product pushes (however potentially profitable they may be) are often unhelpful and may put customers off.
Making sure you are knowledgeable about the brands you stock can also help when it comes to accommodating customers with allergies or sensitivities. This will not only help you to avoid any mishaps, but can build trust and ensure repeat visits.
B is for...
Business builds business
In uncertain economic times people are often reluctant to shell out without obtaining assurances, so don't be afraid to ask customers to critique your services. Word of mouth can be a powerful recommendation tool and informative evaluations on your Wahanda page can often give you the edge over nearby competition.
Studies have also shown that the mere presence of reviews consistently improves conversion rates. Clients value fellow clients' opinions - it implies reliability and an existing base of loyal visitors- so what better way to sell yourself than displaying genuine feedback from satisfied customers?
C is for...
Communicate with customers and respond to their comments
The customer may not always be right, but they always deserve respectful and honest feedback from the service provider. If you receive a less favourable review on site, engage with the customer to find out exactly what went wrong, how you can best improve upon their experience next time or even compensate them for their inconvenience.
Bad reviews needn't be a blemish on your venue's record as long as you approach them properly and aim to rectify the situation. An ill judged response (or complete lack of one all together) will often look worse than an apology. Be polite, fair and understanding, especially if you were not present when the client visited the venue. If you suspect a review is not what it seems or wish to query claims made by customers on site, it's best to send us a report rather than airing your views in public...
Receiving praise is wonderful and by all means quietly congratulate yourself on a job well done, but don't neglect positive reviews either. Showing that you have acknowledged a customer's feedback and that you are grateful for their efforts will help to strengthen your client base in the long run.