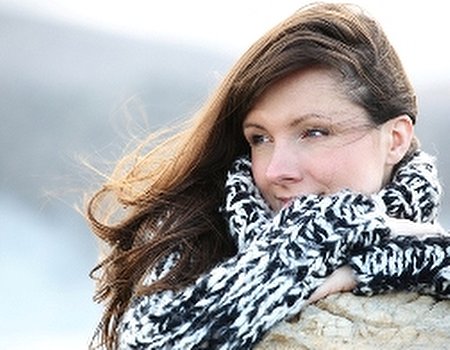 Seasonal changes affect the body's environment. With the wind, rain, and snow comes the colds, flu, aches, and pains.
Here are a few tips to staying healthy this winter:
Wash your hands regularly. Studies have shown that one of the main reasons that we catch colds and flu in the winter season is that we are indoors and in closer proximity to others in cold weather. Protect ourself by washing your hands regularly and try not to touch your face.
Get plenty of sleep. The Nei Ching, an ancient Chinese classic, advised people to go to sleep early and rise late, after the sun's rays have warmed the atmosphere a bit. This preserves your own yang Qi for the task of warming in the face of cold.
Reduce stress. Find a way to relax and release stress on a daily basis. Such methods may include yoga, meditation, biofeedback, simple relaxation therapy, or whatever method you use to release the stress and pressures of modern life.
Foods for Winter
Winter is a time when many people tend to reduce their activity. If that's true for you, it's wise to reduce the amount of food you eat, too, to avoid gaining weight unnecessarily. Avoid raw foods during the winter as much as possible, as these tend to cool the body.
During winter you should emphasize warming foods:
Soups and stews
Root vegetables
Beans
Miso and seaweed
Garlic and ginger
Eating warm hearty soups, whole grains, and roasted nuts help to warm the body's core and to keep us nourished. Sleep early, rest well, stay warm, and expend a minimum quantity of energy.