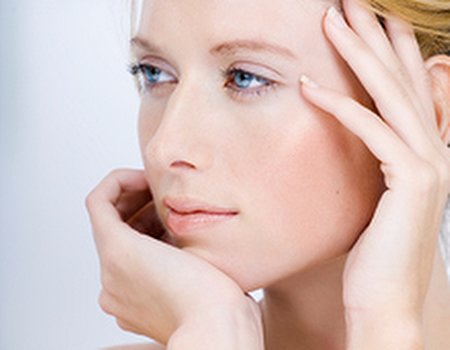 Dull, lifeless, sluggish and craving comfort – some of symptoms attributed to Seasonal Affective Disorder can extend to your skin. The winter juxtaposition of central heat with cold, chilly weather can leave your skin withered. Dry, dehydrated, irritable, sensitized, scaly and tight, signs of SAD skin hover beyond the face, creeping up on the hands, legs, and feet.
Hiding in skin hibernating mode is not your only option - here are some tricks from the trade to help shed SAD skin.
1. Perfect Polish
To start, your skin probably needs a little pick-me-up in the form of an exfoliating intervention to slough away dead skin and help promote the appearance of fresh skin cells. The industry is awash with exfoliators that incorporate either chemical (e.g.: hydroxyl acids or fruit enzymes) or mechanical (e.g.: exfoliating beads) ingredients to polish listless skin.
Lactic Acid is perfect for winter skin. It is a type of Alpha Hydroxyl Acid (AHA) that was prized by Cleopatra who used to bathe in sour milk. Now used in more sophisticated methods, Lactic Acid is a bona fide multi-tasker: it works to melt away dead skin, and also helps to draw moisture to the skin due to its humectant properties. Naturally found in the skin as one of the components of its Natural Moisturizing Factor (NMF), it is recommended for sensitive skin and those who are "peel phobic."
2. Moisture Sealers
Once polished and stripped, it is important to feed and weatherproof the epidermis with a heavy duty moisturizer. When browsing for products, look for creams that feature humectants - a group of thirsty, water-loving ingredients that work to like a magnet to help pull water from the dermis to epidermis (skin surface). In addition to the aforementioned Lactic Acid, other effective humectants to look for in labels include Glycerin, Urea and Hyaluronic Acid.
3. Skin Shielders
SPF is not a seasonal ingredient - it should be used throughout the winter months as powerful UV rays can seep through the cloudiest of climes, causing photodamage. The use of aforementioned AHAs makes the skin more sun sensitive, amplifying the necessity of using a product infused with both UVA and UVB protection. Antioxidants should also be incorporated to inhibit free radical predators. Look for ingredient listings with ascorbic acid or magnesium ascorbyl phosphate (chemical name for Vitamin C), tocopheryls (chemical name for Vitamin E) and flavonoids (found in many plants including grape skins, green tea, etc).
Polish, moisturize and shield – we hope these three pruning tips help provide a pick-me-up for SAD skin and avoid a full-scale skin priming season in spring.