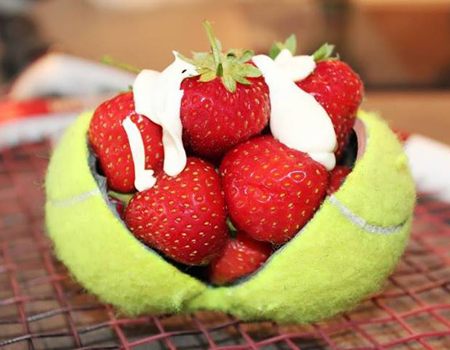 It's that time of year when all eyes (except a few currently fixed on Brazil) turn to London's SW19. That's right, it's Wimbledon time, which means a fortnight of tennis, strawberries, cream and Pimms. Yes we love Wimbledon here at Wahanda, but apart from the afore-mentioned clichés (not forgetting Murray Mound and the good old Wombles), what do we really know about this world-famous corner of South West London? As the tennis kicks off we decided to do a little investigating into what else SW19 has to offer, beginning – of course – with beauty.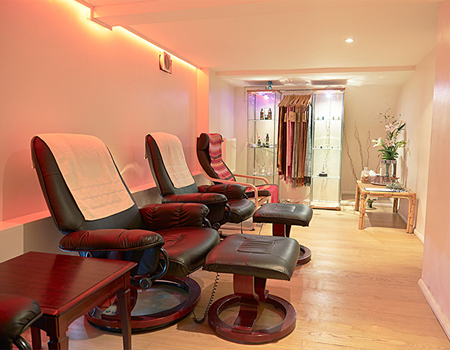 Nails
Wimbledon has a reputation as a rather well-to-do part of London full of magazine-worthy houses and ladies (and gents) who lunch. It's not surprising, therefore, that there are a number of options for pampering pastimes like manicures in Wimbledon. If the nail-biting atmosphere on Centre Court gets too much for you, head uphill into the picturesque Wimbledon Village, where you'll find all manner of bars, boutiques and restaurants, as well as the small but perfectly formed Bellissima Beauty Boutique. If you'd rather escape the crowds that are making their way to the Village's Rose and Crown for a post-match pint (of Pimms), make your way through Wimbledon Park and on to Thai Spa Village for one of their indulgent Spa Manicures.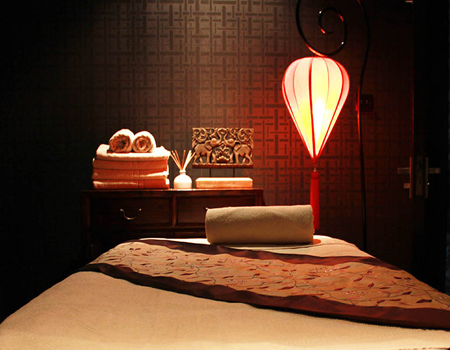 Massage
We don't know if it's something to do with the number of athletes who frequent the area, but if you're looking for a massage in Wimbledon the options are plentiful. The previously mentioned Thai Spa Village, for example, offers a range of relaxing massages, including a number of variations on the traditional Thai technique. Head out of tennis territory and toward Wimbledon Station (or if you're a panto fan, the New Theatre) and tucked away on Kings Road you'll find Greentouch Massage Spa. The staff in this Oriental-inspired spa are massage specialists and offer everything from aromatherapy to sports massages to anti-stress treatments. On the other side of the station, and a little closer to the fun and frolics of Wimbledon Village, you can soothe your muscles – hey, watching tennis is stressful – at the gorgeous (and rather golden) Images. Then simply head up the hill for a well-deserved Pimms – did we mention we like Pimms?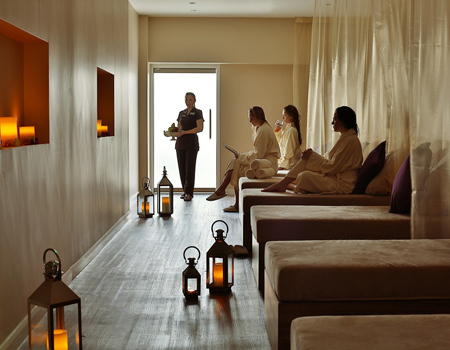 Indulgence
If menus full of massages aren't enough to relax you, there are also a number of even more indulgent day spas in the Wimbledon area. As anyone who's been to the Championships before (or at least joined the almighty queue for tickets) will know, the tournament actually takes place much closer to Southfields station than the deceptively named Wimbledon. As well as being the best place to 'alight' for tickets, Southfields is also home to (Wahanda favourite) Samsara Mind and Body. If you don't manage to get tickets this year, head downhill from the Station and check out this gorgeous little gem where Fedora goes for all his Ayurvedic body treatments. Ok we made that up, but this beautiful spa/wellness studio does offer a wonderful range of treatments from brand names like Caudalie, and is well worth a visit if you're in the area. Back in Wimbledon proper, there's also spa LONDON at Wimbledon Leisure Centre which offers everything from hair removal to spa days for him, for brides-to-be and – of course – 'Ladies who Leisure' - don't mind if we do.
Good luck to everyone in this year's tournament... especially Murray!
Image: facebook.com/wimbledon