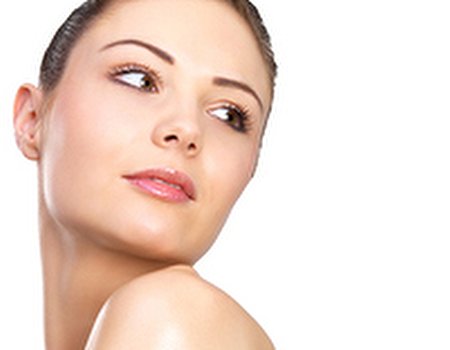 I often get asked for ways to help achieve the illusion of fuller lips without having to spend a lot of money on expensive treatments and plumpers. As a makeup artist, my favorite thing to do is create and help enhance what you already have to work with! There are many things you can do with products already in your makeup bag to create a plumper pout without heading to the doctor or spa.
First, keep lips supple by exfoliating and moisturizing—you can create your own exfoliant using brown sugar and water—use an old toothbrush to apply and really work the mixture onto the lips and remove any dry skin. Good old fashioned Vaseline applied at night before bed works extremely well to help keep lips smooth and moisturized.
Line your lips with a clear or nude pencil to prevent feathering and to keep any look modern and fresh. Apply any lip color you like and top with a shiny gloss—concentrating the shine in the center of your bottom lip will help create the illusion of a plumper pout!
Another great trick is to use a highlighting concealer like COLORCORRECT—draw a thin line above the upper lip, and blend up. This will draw the light above the lip and help make the lips look fuller.
Finally, one of my favorite trade secrets is to use a shimmer highlighter in the bow above the upper lip to give a more defined and sexy pout!