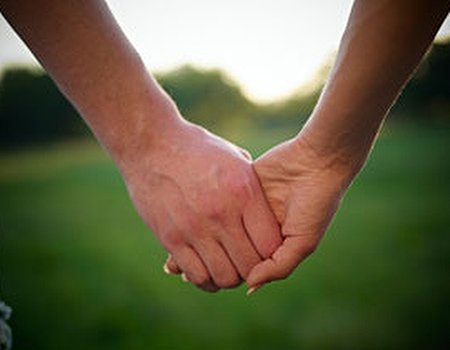 The situations that play out in the old film The Seven Year Itch starring Marilyn Monroe may not be so far from the truth, according to The Office for National Statistics. A recent survey has found that 19 per cent of divorces occur within four years of marriage, 27 per cent between five and nine years and 13 per cent between fifteen and nineteen years. In the UK the average length of a marriage is around seven years for women who married between the ages of 25 and 34.
Should we accept our fate or ensure that we have the tools to navigate us through choppy relationship waters, deftly avoiding contributing to the Seven Year Itch statistics?
So what happens to the romance, love and lust? It is often over-shadowed by disillusionment, rather than damaged by searching for an alternative partner (more than 50 per cent of women cite unreasonable behaviour as a reason for divorce, as do 31 per cent of men).
Couples who have lost the joy in their relationship show a tendency to focus on their partner's negative qualities; what they don't do and what they don't have. At the beginning of a relationship, we are blinded by love and a lover's worst qualities appear acceptable as we don our rose tinted spectacles and see only the best in them.
The first two years of a relationship are also often bolstered by passionate and frequent sex, exploring each others many facets and benefiting from the powerful cocktail of sex-induced chemicals. When under the influence of this natural and blissful narcotic state, we see things differently and not only our partner, but the world at large, suddenly seems to be more colourful and exciting.
If you are feeling a little jaded and your relationship has lost its shine, don't wait for the condition to become terminal. Begin by agreeing to focus on only the good in each other for 24 hours: each time your mind begins to criticise or judge the other person, think of one of their best qualities. Call an amnesty, as agreeing to hold civil conversations and utter only positive words between you (even for a day) will provide much needed space and a platform from which you can move forward.
As a testament to the power of using positive language in a relationship, John Gottman, one of the U.S.A's best-known relationship researchers, has been able to predict with 94 per cent accuracy which couples will divorce after watching them talk for a few minutes on a thorny issue. Couples who say five positive things to one negative are likely to survive.
By changing our focus we literally change the way we feel about and perceive our partner and homing in on negative words and behaviours is a sure fire recipe for relationship disaster! The destructive cycle can advance alarmingly quickly until a resolution is reached. Check for patterns in your past relationships and historical bad times with your current partner. Are you both able to discuss your needs and feelings openly?
Appreciation is often under-rated in relationships and taking time out to appreciate each other and voice your admiration works wonders. After all, who wants to make an effort if it apparently goes unacknowledged? Be specific in your appreciation; "Thank you" is polite "Thank you for the way you handled that, Darling. I really appreciate how calm you were" takes a little more thought but will pay back in spades. When we are appreciated for the little things we do, naturally we want to do more and it becomes a real pleasure.
You may love your partner dearly, but still find yourself bickering incessantly for periods where you have got into the cycle of tit-for-tat blame and criticism. It is time to stop and change things! No good will come from it, just a downward spiral that becomes increasingly difficult to haul ourselves out of. If you are irritable with your partner and find yourself repeating the same issue more than three times, wise up. They are not listening and you would be well placed to find a new way to approach the subject to avoid becoming a nag!
Remember the reasons you were attracted to your partner in the first place and be specific and precise. It is time to take control of your mind and direct your focus. If you take responsibility for the state of your relationship, become flexible in your approach and make the first move towards a change between the two of you, it will provide a feeling of empowerment where you otherwise might feel overwhelmed and powerless.
Learn the tipping point in your relationship and ensure you work together before this arrives. Do you need to have a passionate argument in order to say what you really mean? Losing your temper means it has gone too far; you are not communicating as well or with as much reason as when you are calm. Of course, the odd feisty exchange could be great for clearing out the emotional attic, but take care never to say anything you regret – those words could linger in your partner's mind for months and maybe years to come!
Withdrawing sex as a punishment is a common ploy and passive anger delivered in the form of 'the silent treatment' are common strategies between couples in trouble. Both ploys will serve only to exacerbate an unhappy situation and fail to move you forward towards a solution.
A relationship coach can help with this process.They can offer a new perspective and tools to help you understand the blocks, whilst moving forward with clarity, understanding and a return to mutual contentment. Simply by asking new questions and offering a platform from which to negotiate harmony, you could be enjoying a very different relationship with the one you love.