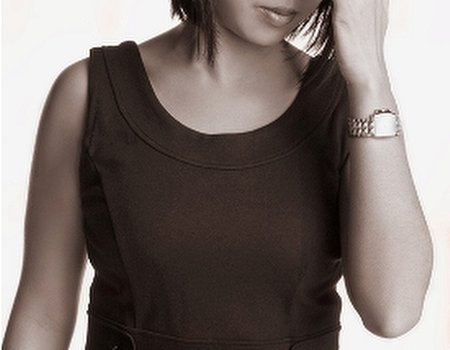 Are you fed up with being angry? Feeling an incessant volcanic force inside and using much of your precious energy to hold it in check? No wonder you're tired so much of the time, irritable and feeling just not great – that is all part of the legacy of not dealing with this powerful emotion.
Medical professionals are clear about the connection between our emotional state and physical health. If you are already sensing your health is at risk from consistent effort to supress your anger, it's time to make some changes.
The British Association of Anger Management says:
Aggressive personalities are more susceptible to heart attacks and clogged arteries.
Those with a short fuse are more likely to smoke and drink and are 2.7 times more likely to have a heart attack than someone of a calmer disposition.
Stress hormones could cause an increased risk of heart disease by constricting blood vessels and causing blood clots which could block the heart.
Men who bottle up emotions until they lose their tempers in violent outbursts are twice as likely to suffer a stroke than men who have a calmer disposition.
Young women who express their anger and aggression frequently have higher cholesterol levels than more placid women.
In addition to these compelling statistics you probably already know how much anger saps your energy and vitality; this powerful force takes much holding down and you will succeed for only so long before it takes a significant toll on your health and well-being.
Imagine you are living with a small volcano inside you. For the majority of time it may be dormant but nonetheless you are ever aware of its presence.
Most of us feel that if we ignore the anger it will go away. Unfortunately whatever we resist will insist in persisting! The mere act of ignoring an emotion guarantees it will gain strength – it will do whatever it takes for you to eventually listen and if that means laying you up in hospital with a nasty human breakdown of the bodily functions, so be it! Your anger will have tried to grab your attention in so many ways before affecting your health, rest assured!
One of the most popular ways of repressing anger is by eating, literally feeding it into submission. Sex, drugs, exercise…. they will help but only temporarily and of course often cause further problems in their own right!
For some temporary release get yourself down to the gym, knock seven bells out of the punch bag and you will sure feel better. Having given some of the excess energy release there will be respite but, like any self respecting volcano, it will soon start to hubble and bubble again and you will be back to square one.
So, are you ready to make changes? Do you want to feel calm inside? Are you fed up with being snappy and feeling as though you are on the edge? What are you prepared to invest in the change? Your anger has taken years, maybe decades, to grow to the proportions within you today. It will not dissipate overnight, but you will begin to notice that you feel different when you follow these ten simple steps!
Be aware that most of the anger you believe is directed at others or situations is actually you being furious with yourself, we are able to project our anger onto others but in the end it always comes back to source! It is you who allowed that person to behave in a less than acceptable way towards you, it is you who allowed yourself to be caught up in the situation – maybe time and again – of course you are angry!
Now take the first step towards accessing and understanding your anger and what it is telling you that you have refused to hear to date with this simple exercise.
1. Start by breathing slowly in through your nose, hold for 3 seconds and release via your mouth, gently. 2. Ensure you are filling up internally with air and witness your ribs pushing out to the sides of the room as you inhale. 3. Once you are feeling relaxed set your intention – to patiently communicate with your anger. 4. Understand that your anger has protected you, helped you and given you strength when you have needed it. Understand you are safe now to let it go! 5. Appreciate your emotions, all of them, they are sign posts and be patient. 6. Put your full attention on the place where you can feel your anger. 7. Once you feel familiar with the anger, let it know you are listening. 8. Ask, from inside of your head "What is it you are trying to tell me?" And LISTEN! 9. Take heed, our emotions are always accurate sign posts, we ignore them at our peril! 10. Take your lesson from the session and put it into action – a learning without follow-through is wasting your time, energy and life.
Now, imagine yourself and your life without that volcano always on the verge of eruption, do you know how it would be to live your life with deep, inner peace? Freedom to be the authentic you, with energy to expend in a plethora of positive ways that will add another dimension to your life and change how you feel about yourself.
So, what are you waiting for? Start the process today and you might be happily surprised with what unfolds – if you want to move further forward and feel you would benefit from new strategies and assistance to speed up the process, just call! I specialise in the latest EFT techniques with immediate and lasting results…. what have you got to gain?