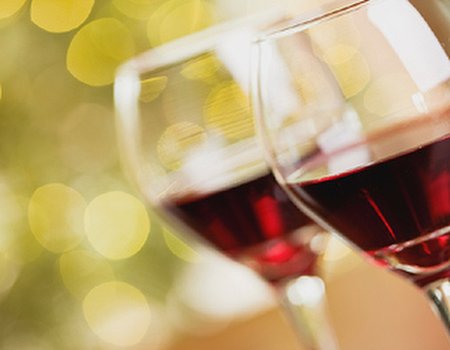 Are you sitting comfortably? Do you have a chilled glass of wine by your side as you take time out to relax after one hell of a day? A little 'me' time is often punctuated by hearing a cork release and the gorgeous gurgle as the wine glass fills. Aaaah bliss!
You already know how that glass (or three) of vino each evening could be on target to cause you serious health problems. This is where you might be tempted to click 'close' and move on, but before you do, please let me put it another way: alcohol related disease now costs the NHS in England twice as much as smoking related issues (source: Centre for Health Economics, University of York). Middle class, middle aged wine drinkers are most at risk.
Increasing dissatisfaction with our lives, overloading on stress and not knowing how else to cope are significant factors. Rather than dealing with the cause, it is easier to turn to the grape. What are you waiting to happen before you take action?
Contrary to what many believe, alcohol is a depressant and likely to make you feel worse about yourself and your life. If you are trying to cut down or quit and keep finding reasons not to, the alarm bells should be ringing! The shame and social stigma of a happy habit getting out of control keeps problem drinking behind closed doors, often until it's too late. By looking at the area of our lives keeping us out of balance (and the booze is just a symptom, it is not the cause) will enable you to make small-step changes that make a real difference.
Feeling reliant upon a crutch – whether food, drugs or retail therapy – lowers self-esteem. This creates a knock on effect, driving through all areas of our lives as we feel out of control, despondent and less than happy about who we have become.
You probably have a beautiful home, a lovely family and are in good company, but more than a quarter of adults in some of Britain's wealthiest towns are drinking enough alcohol each week to damage their health. Alcohol related deaths have increased almost a quarter from 2008 to 2001. In a Local Authority Survey commissioned by the Government, the list of the top 10 places for hazardous drinking is dominated by affluent Surrey. Runneymede tops the league with 26.4% of its population drinking to hazardous levels, Surrey Heath, Guildford and Mole Valley all make it into the national top 10.
In our twenties and thirties, our bodies are resilient, making hangovers less likely and recovery easier. The damage is irreversible by the time we are into our forties, and I know you know about those 7,000 alcohol related deaths each year... but they are just statistics, aren't they?
So come on, pull your head out of the sand and re-think. The latest change techniques will help you change your habits and start feeling better about yourself and your life. Tapping (EFT) is a fast and effective way to regain control, address core issues and increase self-esteem. Habits can be broken by un-learning the emotional behaviour at a subconscious level. No therapists couch, I promise, simply 90 minutes of relaxation and finger tapping on acupressure points with good humour and great results.
Shall we do it?