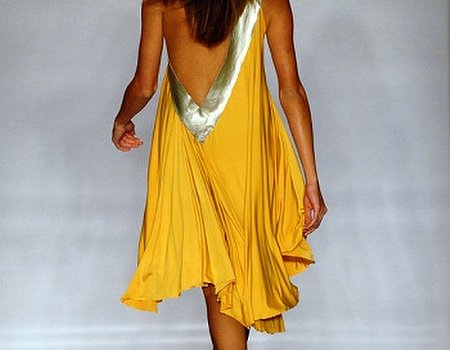 We at Wahanda are not the sort to miss a party, so we got very excited when we found out that fake tanning is now fifty years old. Apparently we've all been bathing in the brown stuff since 1960.
Women have longed to be bronzed beauties for years. In 1903 Dr Auguste Rollier opened the world's first dedicated sun clinic, at Leysin, high in the Swiss Alps. He was convinced that the pure air and bright sunlight could cure diseases, thus beginning the myth than tanned skin was 'healthy'. Legend has it that Coco Chanel later accidentally sunburned on a yacht in the 30's (naughty naughty!) and started an overnight craze for darker 'outdoorsy' complexions.
Those were the days before we were aware of the dangers of UV rays however and by the 60s people began looking for a way to get sunny safely. Some resorted to bizarre tricks such as soaking in a bath containing used teabags, which seems mad but probably would have stained the skin (and your mum's bathroom suite...). Man-Tan was the first fake tan and turned skin a multitude of shades between orange and beige. Later, people began drinking carrot juice or taking supplements containing the vegetable top speed up skin colour change. Unfortunately these turned the entire body orange- not such a Sunny Delight.
Nowadays fake tan has advanced leaps and bounds, with the most popular brands claiming to be 'streak free' and even coming in a range of fragrances from the traditional (easily recognisable due to the overpowering scent of biscuits) to the advanced ('cherry almond' being the latest). Unless you're a contortionist or have a willing helper to reach the awkward bits, we reckon the easiest way to get dark and lovely is with a spray tan or a professional 'rub on tan'. Some of these even come with a pre-treatment exfoliation and moisturiser, so all you have to do is turn up, be buffed and bronzed.
Remember that fake tan is NOT a form of sun protection, despite the fact that an incredible one in ten people believe it is. Always use a factor 15 or above sun lotion when out in the summer to protect your health and keep wrinkles at bay. Keep checking out our spotlight offers- you never know when a lovely tanning deal might just pop up....