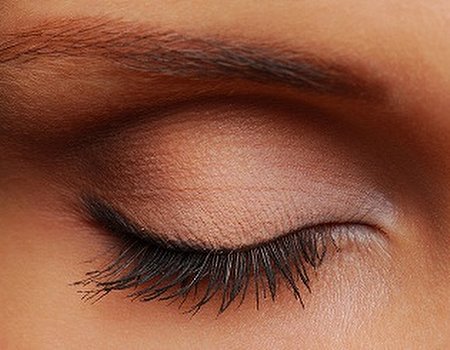 If eyes are the windows to our souls then eyelashes are the curtains- often overlooked but of huge importance.
Until recently few women would be seen dead in 'falsies' unless it was Halloween, but thanks to celebrities sporting every style under the sun they have now become a vital part of our beauty routine. We weren't all blessed with naturally fabulous fringes but the latest eyelash extension methods make beautiful doe eyes possible for even the stumpiest lashes. Unfortunately for those of us who don't have time to apply strip-lashes every day, lash-extensions can be prohibitively expensive and take upwards of an hour and a half to fit.
The place
Step forward Blink & Go, the latest method from Nouveau lashes which reportedly takes around 20 minutes to fit and is professionally removed after two to four weeks, eliminating the risk of damage to your own eyelashes. I visited the gorgeous Sherry Bennett at Eye Wish Eyelash Extensions in London to try out these express extensions for myself.
Sherry is a mobile therapist, offering treatments from her home which is conveniently located near to Bethnal Green tube station. Following an initial consultation where she asked questions to get an idea of the 'look' I was going for ('Natural. Not Jordan!' I insisted), I lay down on a comfortable treatment bed whilst my lower lashes were secured down with special 'anti-wrinkle pads'.
The treatment
I was then asked to close my eyes and a hygiene-masked Sherry began applying tapered, individual silk lashes one at a time to my own using a special black lash adhesive. The lashes and adhesive are waterproof so showering and swimming is no problem. The whole process was so relaxed that I found myself drifting off at times.
There's no risk of waking up with toupees where your eyelids should be as Sherry stops at the 'natural' stage to check that you're happy. If you do want something a bit more full-on she will then carry on adding lashes until you're happy with the look.
The result
I stopped well short of glamour-model territory but was still extremely happy with the extra length and volume. I was also pleasantly surprised at how much that little bit of extra colour made my pale eyes 'pop'. Incredibly, when I arrived home my boyfriend not only noticed the difference but commented that they looked 'really pretty and natural. You wouldn't know they weren't real' - a definite thumbs up from a man who claims to loathe anything 'fake'.
In terms of discomfort, the whole process was practically painless. Being cursed with eyes that water at the very thought of anything chemical, I did find myself a little teary once or twice but this proved no impediment to the adhesive and three days, three showers and a whole lot of make up later I'm still really pleased with the results. More importantly I haven't lost a single one or had to apply mascara. A previous strip-lash addict, I'm now converted and will definitely be going back for my three week change-over.
If you want to try out this fabulous treatment yourself, you can find Sherry at Eye Wish.