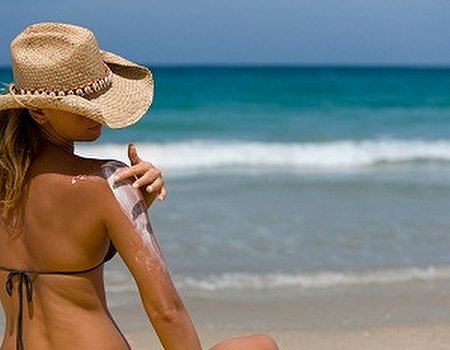 Make 2010 the year you start to take care of your skin, whatever the weather. We all know that over-exposure to sunlight can cause premature aging, wrinkles and most importantly cancer. In spite of this many of us skimp on protection for the biggest organ in the body, the skin. Perhaps it's time to turn over a new leaf and start protecting ourselves.
To really bring home the message, Sk:n clinics-the number one skincare chain in the UK- are offering 'Face to Face' skin screenings for just £1. That's a saving of £24, and all proceeds go to the British Skin Foundation. Now anyone who wants beautiful skin can find out exactly how healthy theirs is without breaking the bank. You know you're in safe hands at a Sk:n clinic. With twenty years of experience, 300, 000 clients and over three million treatments under their belts you can be sure that no matter how low the cost, the assessment you receive will be priceless.
The session begins with an in-depth consultation with a resident expert who will ask questions about your skin type and skin-care routine. You will then be examined under a UV light to see any existing sun damage or changes in the skin. Following an 'all clear' verdict you can go on your way reassured about your skin's health and more aware of its needs and the importance of preventing sun damage in the future. Anyone whose consultation shows abnormalities will immediately be referred to a dermatologist for further investigation.
Matthew Patey, Chief Executive of the British Skin Foundation, is fully behind the project, saying "skin cancer is a growing problem in the UK, but in as many as four out of five cases, it is a preventable disease. The 'Face Facts' assessments will help identify any potential threats, and enable earlier treatment, whilst raising much needed funds into skin cancer research." If you want to be doubly reassured Sk:n are also doing a full mole assessment screening worth £99 for just £50.
To book a 'Face-Facts' facial skin scanning assessment call 0800 028 7222 or visit http://www.sknclinics.co.uk/ for more info.