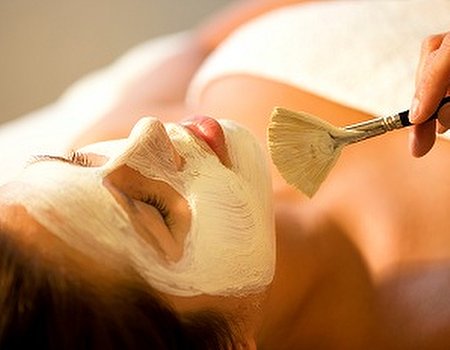 At Wahanda we know that our members tend to be an adventurous lot. You guys love trying new treatments, the more wonderfully wacky the better.
The huge success of our so-called 'pirhana pedicures' (when hundreds of you had a 'whale' of a time soaking your feet in tanks of skin-sucking fishy friends) got us thinking. Could we find even pottier pampering for you to get your teeth into? Of course we could, so here are our top terrifying treatments, from mad massages to freaky facials....
Snail Gel Facial
This product was a slithery success story for the snail farmers of Chile. The workers noticed that their hands were softer and suppler and that small cuts healed faster when working with the snails. The gel has high levels of the moisturising allantoin as well as old favourites collagen and elastin. These snail secretions are now harvested and sold online or used in facials as a slimy solution to dry skin.
Sheep Placenta Facial
This one's not for the squeamish. A special protein-based liquid known as ActiStem Dural is applied to the face using a derma-roller, and the not-so secret ingredient is sheep's placenta – there's no pulling the wool over our eyes. The roller itself looks much like a paint roller, covered in tiny needles. These needles pierce the thin top layers of the skin, helping the protein to really penetrate. The treatment is said to aid collagen production thanks to growth peptides in the substance, firming the skin and giving the face a 'plumped up' look.
Czech Beer Bath
Do you love beer? Hot for hops? Are you a beast for yeast? Then this treatment is for you. Visit the Chodovar family brewery in Czechoslovakia and you can relax in a bath full of the stuff. The treatment is said to stimulate internal organs and skin and is followed by a mug of (fresh!) Rock Lager, all for just $29. Well, it was only to be expected after wine therapy came about…
Dracula Therapy
If your complexion is so dull you can only show your face after dark, perhaps you need Dracula or 'S3' (Stimulated Self Serum) Therapy. A doctor removes vials of your own blood and removes the red blood cells and platelets. He or she then mixes in amino acids and vitamins before re-injecting it into your face. The treatment is proven to help skin healing and up collagen production and has even been used to help heal sports injuries. Wahanda accept no responsibility for Dracula Therapy putting you off your garlic bread....
Snake Massage
If you really want to get away from it all then perhaps a trip to Ada Barak's 'carnivorous plant farm' in Israel. Admittedly the lizard-eating flora may be a bit 'Little Shop of Horrors', but even if visiting Audrey Two's little brothers isn't your thing, a slithery snake massage might be. The lucky patient removes his or her shirt and lies down before small snakes are placed on the area to be massaged. The cold-blooded creatures are described as feeling 'like cold compresses' and the treatment is said to loosen and sooth sore muscles and relieve headaches.
Geisha-Inspired Bird Poo Potions
You might think taking beauty advice from ladies who applied lead-based white paint to their faces is a little ridiculous, but the gorgeous Geisha of Japan had a few tricks up their sleeves. They used to apply a cream made of nightingale droppings to counteract the effects of the lead on their skin. The poo contains enzymes which are believed to break down dead skin cells and guanine, a substance said to make skin 'glow'. These days nightingale droppings are sanitised under UV light before being mixed with rice bran and applied during facials.
What do you think? If you'd think nothing of bathing in booze or smear yourself with...ahem, in the name of beauty then get in touch on our Facebook page or catch us on Twitter.