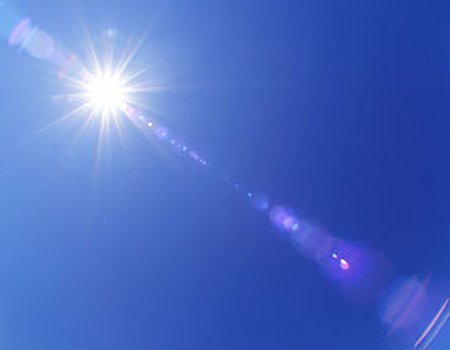 With summer fast approaching and swimsuits being pulled from the back of the wardrobe - Mr Paul Banwell, a consultant plastic surgeon at McIndoe Surgical Centre, offers some advice and information about taking care in sun and what you can do protect yourself from the harmful UV rays while still enjoying the summer.
Q: Tell us a little bit about skin cancer
Skin cancer is now the commonest cancer in the world. There are essentially two different types: non-melanoma skin cancer (NMSC) and melanoma. The latter is less common, but has the highest death rate and it can affect younger people. The lifetime risk of developing skin cancer in Australia is one in three, compared to about one in 40 in the UK. While the incidence of skin cancer in the UK is significantly less than Australia, our death rates are higher and the number of people who have skin cancer in this country is expected to dramatically increase in the next decade. Raising awareness is therefore vital, as early prevention and diagnosis is the key to successful treatment. Getting a tan is no longer cool and the attitude 'it won't happen to me ' just doesn't cut anymore – for instance, in Kent and Sussex we have seen an alarming trend in skin cancers affecting the younger age-groups. Changing behavior and educating parents and their children is therefore vital.
Q: What should we look out for?
Look out for new or existing moles that are darkly pigmented, change in colour and/or size, have an irregular outline and itch, bleed or crust. If you are unsure or concerned that you may have one or more of these symptoms, visit your GP. He or she will examine your skin and would be able to refer you to a Plastic Surgeon with a specialist interest in skin cancer.
Q: How can we reduce the risk of developing skin cancer?
Australia has dramatically decreased rates of skin cancer with the introduction of sun protection programmes, such as the 'slip, slop, slap, now wrap' campaign – sun awareness is vital and really does have an effect. Avoid the midday sun (between 11am and 3pm), apply liberal amounts of sunscreen with a Sun Protection Factor (SPF) of 30+ and wear a hat, loose clothes (tightly woven) and sunglasses. The face and neck are the areas most commonly affected by sun damage, so be sure to apply sunscreen to lips, ears, around eyes, neck and scalp if your hair is thinning.
A history of sunburn when young puts people at an increased risk of developing skin cancer later in life. Fifty per cent of total lifetime sunlight exposure occurs in childhood, so be particularly careful with children; if they are exposed to the sun, dress them in sun-suits or long-sleeves, hats and sunglasses and apply a liberal amount of high SPF sunscreen regularly. Schools are becoming increasingly aware of the darker side of the sun and are introducing stricter rules and regulations in the summer months.
The dangers of sunbeds have also been under the media spotlight recently. There is no doubt they are a serious health risk.
Q: What else should we know about sun protection?
It is possible that the increased use of sun creams may give people a false sense of security which may encourage people to go into the sun more and, as a result, cause an increase in the risk of developing skin cancers. Sunscreens only partially protect your skin; therefore using sun creams does not mean that you can sunbathe for long periods without harm. Australia leads the way in sun protection with its 'THINK ZINC'! campaign. Zinc oxide provides the best sun protection but, when applied, its appearance is white (as commonly seen with professional cricketers). This is not very 'cosmetically elegant' so scientists have recently patented revolutionary technology to make zinc oxide become transparent, which is more acceptable to consumers. Niacinamide serum is another exciting breakthrough and is now available to patients in the UK. Research has shown it has significant anti-skin cancer properties, as well as reducing skin damage and areas of pigmentation.
Concerned about your moles?
If you have any concerns about skin cancer or moles, visit your GP or contact the team at the McIndoe Surgical Centre. For comprehensive mole checks please contact Mr Banwell's secretary via the website.