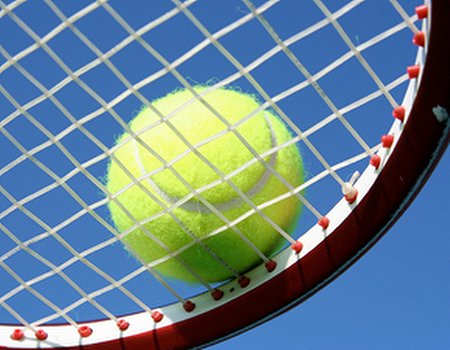 Wimbledon fever has arrived, along with temperamental weather and plenty of Pimm's to see us through the two-week sporting event. But do you know your ace from your deuce, your umpires from your ball boys? Us neither.
For those unfamiliar with the quintessentially British game, we've provided a handy glossary of tennis terms - so even if you're an amateur you can come across as a complete professional to your friends.
Ace is shouted when the receiver fails to return or touch the ball; the server wins the point.
Deuce refers to you and your enemy sitting on 40 points each, which is always a crucial time in the game.
Deuce is followed by advantage which is the point being played – whoever wins the point wins the game.
Much like the actual word, lob means to smash the ball so that it flies over your opponent's head; this usually occurs when they're nearer the net.
Unlike the actual word, love refers to a score of zero, zilch, nada.
A volley occurs when the ball is hit before it bounces.
The umpire's the man seated adjacent to the net, atop the white high chair; he controls the game.
There are at least six games in each set, and if you're really unsure of the correct term in the tennis vernacular, then refer to every hit as a shot.
Now that you're well on your way to learning the glorious game, we're sure we've got you in the mood to practice your serve, improve your fitness and tone those arms and legs to Kournikova's levels. Why not check out where you can play tennis today and give Murray a run for his money?