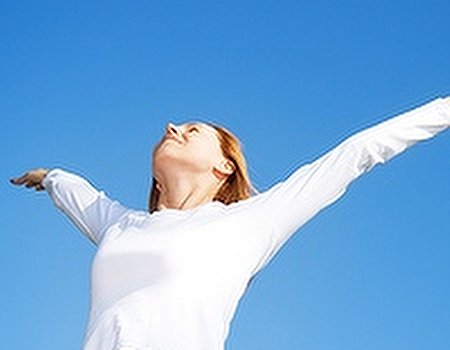 The winter season is finally making way for the spring and our poor neglected bodies are screaming for some love and attention. But hurrah! The Vitality Show 2010 came to town last weekend, so Wahanda made our way down to Earls Court 2 in London to check out the many treats the exhibition had in store.
The Vitality Show is the UK's largest health, beauty, wellness and fitness event that has literally everything the modern day woman needs, from inspiring new ideas to help you look and feel great to truly indulgent pampering deals all under one roof. With over 300 companies exhibiting this year there were plenty of opportunities to shop, pamper yourself silly and pick up helpful hints and tips from the very best therapists and celeb experts in the health and beauty industry. Whether it's sprucing up lifeless locks, massaging your stresses away or treating your tired soles to a foot rub, the Vitality Show was also home to many experienced and friendly therapists who were on hand to work their magic.
Glamour kittens looking for inspiring ways to shake up their make up routine or take advantage of some fabulous discounts were spoilt for choice with the dozens of beauty stalls on display. There were certainly enough to tempt and excite the Wahanda team into having a look and a cheeky purchase from well known favourites including Nails Inc, Benefit Cosmetics and Bourjois Paris and up and coming boutique brands such as Jelly Pong Pong, who told us that their aim is to create deliciously tempting cosmetics to unleash your inner romantic daydreamer. Selling everything from blushers to lip gloss, their products have been featured in many prestigious magazines including Elle, Vogue, Glamour and Allure.
Dull, dry and neglected skin has been the bane of many of us thanks to the harsh winter weather. Wahanda certainly needed to get our skincare routine back on track and we found ourselves drawn to the stall of Lucy Russell Organics who told us that all their body lotions, toners and face creams are handmade by Lucy herself using only the highest quality ingredients. All their products are 98% organic, meaning even the most sensitive of skin can benefit from them. For those who didn't know where to start in terms of skin care, the Skn bar's therapists were on hand to offer skin consultations and individual advice on how to treat common skin conditions and prevent damage.
For those looking to get fit for the summer, centres such as Fitness First offered hints, tips and free weekend trials to give your fitness a kick start. The Zest Fitness Park also invited fitness instructors to showcase various motivating and fun exercises to inspire, excite and get you moving. Provided you didn't mind being stared at by passers by, everyone was encouraged to take part in the classes which included yoga, Ultimate Bootcamp, Latin-Belly Dance, and the new fitness craze, hula hooping - where benefits include weight loss and strengthening the tummy muscles. Excellent for achieving a toned waist and stomach while having fun!
So, if you're looking for new ways to help you look good and feel great from trying the latest fitness craze to picking up expert beauty tips, the Vitality Show is the place to be. With everything you need under one roof, you are guaranteed to leave the exhibition with new tips, products and ideas to help you on your way to a healthier, fitter and more happier you. The exhibition is now closed so if you missed out, do not fear; this annual wellness event will return next year.