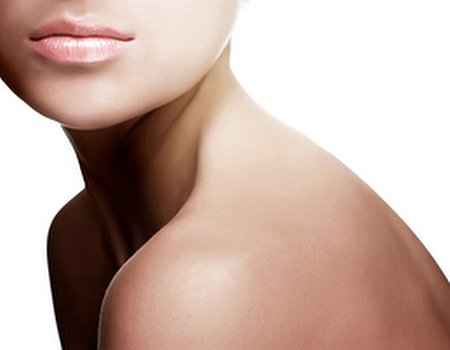 The new IGuide necklift system has at last arrived from America!
Peter Arnstein, Plastic Surgeon at McIndoe Surgical Centre reports: 'This is one of the few fresh procedures I am actually excited about. The technique is ideal for those who wish for creation or restoration of a sharp neckline, but not at the stage that a traditional face and necklift operation is required.'
Taking around an hour and a half, the procedure can be readily carried out under general anaesthetic or local anaesthetic (with or without sedation), on a day-care basis which is fantastic news for recovery time. You could be back to work and in the gym in days, compared to the weeks it might take for recovery after traditional invasive methods.
The skin is tightened by tensioning a braided stitch from side to side underneath the skin, in much the same way as shoe laces are tensioned. The clever system utilises an optic fibre to site the suture appropriately and the final result leaves only the tiniest of pin prick scars below the jaw line. The skin under the chin is a little bunched for a day or two, but this rapidly smoothes out leaving a taut angle.
With minimal swelling, bruising and scarring, McIndoe Surgical Centre believe this fresh approach will be enormously popular.
Considering cosmetic surgery and want a consultation? Visit the McIndoe Surgical Centre page for a treatment menu, contact details and customer reviews.