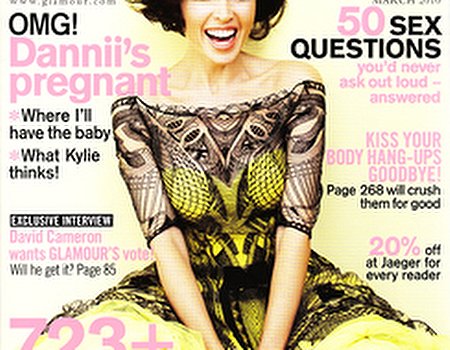 On the March 2010 cover of Glamour Magazine is Dannii Minogue. Oh Dannii, Dannii! What a gorgeous little kitten she is! I loved working with Dannii. I have worked with her sister Kylie many times, but this was the first time I had the pleasure to be with Dannii. She had just found out she was pregnant so we were all very excited and thrilled for her, and she was on her way home to Australia for Christmas - lucky thing!

Dannii has that bobbed dark hair and wonderful blue/green eyes that have exactly the same intensity as Elizabeth Taylor, so…yes you guessed…who better to inspire the look for this cover and inside pictures than the grand Dame herself?

The hair was so easy: backcomb, curl, give it lots of volume and poof…you have it! The face, I have to say, was just as easy! There is an...
Read full entry