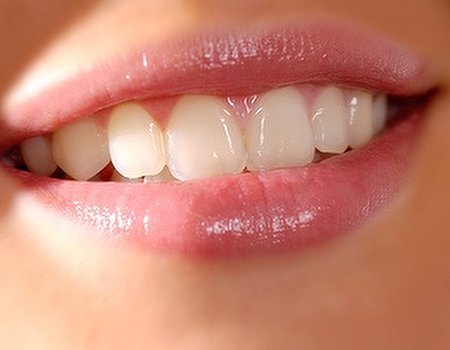 Dazzled by the Hollywood-perfect smiles of the likes of Cheryl Cole and Angelina Jolie, the number of adults resorting to braces has shot up by a dramatic 560% in the last four years.
Now ranking just behind Botox, fillers, veneers and breast enhancements, braces are no longer the bane of awkward teenagers. Research compiled by Turret Orthodontic reveals that 935 adults have undergone orthodontic treatments at the Manchester practice between 2005 and 2009; compare these figures with the data for 2001-2005 (165 adults) and it's easy to see a trend.
The celebrity culture is most definitely the root cause of this rush to get braces; we can't turn a TV on or flick a magazine open without being flashed more perfect teeth than there are gorgeous shoes or trim bodies.
The impact of a winning smile in the workplace and during the all important job search has also been stressed by the media in recent years, and the result is a dash to the orthodontist for many managers and regulars on the dole queue alike.
An interesting trend sees more parents opting to have their teeth fixed by braces after seeing the effects on their children: approximately 20% of procedures in the last year have been on parent-child related accounts.
Dr Mohit Khurana, an orthodontist at Alder Hey Children's NHS Foundation Trust, commented: "The stigma attached to wearing braces is considerably less than it was 10 years ago, yet the impact of having bad teeth is worse than it's ever been.
"It's clear that more and more adults are acutely aware of the powerful influence that having straight teeth and a confident smile can have, both personally and professionally. As a result, we've seen a sharp increase in the amount of people seeking consultations, whether it's to get that 'Hollywood smile', feel and look more confident in a work-based situation, or improve their look for a special occasion, such as a wedding, 50th birthday, or anniversary."
The rise of cosmetic orthodontic treatments also helped today's adults overcome the idea of the metal 'train track' braces they remember and loathe from their childhood. Modern braces are more discreet and include: tooth-coloured ceramic braces, Invisalign – the invisible appliance – and lingual braces, which are fixed to the back of teeth.
Dr Khurana added: "There are so many reasons why people should invest in a healthier, straighter smile. Uneven teeth can affect your ability to bite, chew and speak properly and poor oral hygiene also typically goes hand-in-hand with teeth that aren't straight.
"Parents are seeing the considerable benefits that braces bring to their children. As a result, they're now taking the plunge themselves – after all, a perfect smile does wonders for everyone's self-confidence."
Whether you're considering braces or simply want to stay pearly white, we've got teeth-treating deals that will have you grinning from ear to ear.