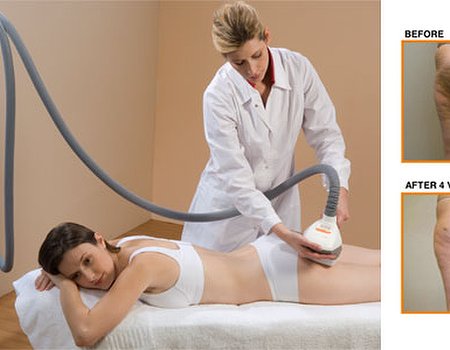 Hailed by A-listers as a life savers for squeezing into form-fitting gowns at the last minute,
VelaShape™ is becoming a fixture in many women's beauty regime.

An FDA-approved non-surgical treatment for body-shaping and the reduction of cellulite, VelaShape treatment is virtually painless and delivers real firming and tightening results after only one session.

How does it work?

VelaShape uses Elos, a combination of Bi-Polar Radiofrequency, Infrared Light Energy, plus Vacuum and Mechanical Massage.The precise heating ensures a safe, effective and fast treatment, while the vacuum and the special rollers for the Mechanical Massage smooth out the skin.

Results include increased metabolism, better lymphatic drainage and reduction of the size and number of the actual fact cells in the...
Read full entry