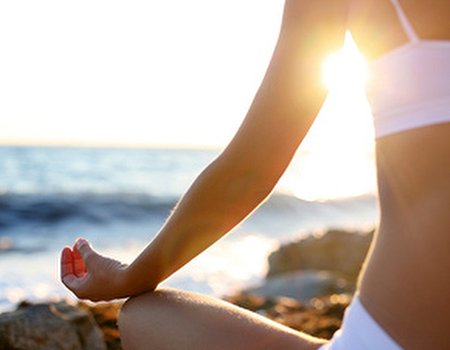 I'm American. So it should be no surprise that I'm a bit tightly wound and overly concerned about the cleanliness of just about everything. Seriously, I like to line up my book bindings with the front edge of the book shelf.
I work - a lot. My major relationship is with a glass of wine and my laptop. So it may be shocking to hear that I jumped at the chance to attend Charlotte Watts' de-stress yoga workshop at Evolve Wellness Center in South Kensington.
Stress is, in fact a strange bedfellow. We can't kick him out of bed but we know it's a bad idea sleeping with him. Over time we become alarmingly comfortable with being uncomfortable as stress and anxiety weave their way into our lives. We forget how to breathe, how to savour the moment, and how to be our best, kindest, selves. One day you wake up and realise you just exist rather than truly live, under the weight of stress.
With this in mind I head to Evolve to "chill out" with Charlotte. The workshop was three hours long and we started talking about the principles of Charlotte's book The De-Stress Diet. In today's world we get so caught up in the digital revolution we forget to focus on the essentials – whole, organic foods, exercise, and breathing. Making simple every day choices to take us back to ourselves isn't hard. It's just one good decision at a time.
The remainder of the workshop Charlotte led us through yoga exercises designed to focus the mind on not reacting and triggering our fight or flight mechanism. It is this trigger that causes stress and anxiety, and once triggered it can take hours to get our bodies back to a peaceful place. The hormones triggered during a fight or flight response reaction have been proven to limit our ability to lose weight, disturb our digestive system and keep us up at night.
As we worked through the yoga postures we focused on the breathing. Charlotte was amazing - calming and inspiring at the same time. You never realise how little you actually breathe or how much tension you carry around until someone shows you how to release it. This was the first time in a long time I actually felt relaxed. It was fantastic.
A month later I can't claim to have held on to that feeling of peace every day. For now, at least, I know the path to get back to it and can kick stress out of bed every once in awhile.