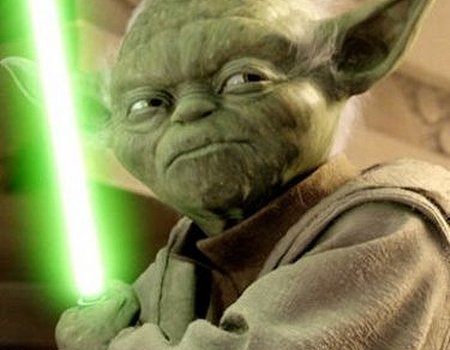 Day – 22
Yes, the infinite wisdom of Yoda can even apply to getting your beach body back. Though, I have a sneaking suspicion Yoda was using the force to stay young and fit forever. As I don't expect to be able to use the force anytime soon I'll just have to sort out my diet and fitness issues using my street smarts.
Why IS it so hard to diet and get our health groove on? There are a couple factors that keep coming up in my own experience. Almost all of these require you to learn to listen to your body. First, what foods do you feel BETTER after eating? When was the last time you ate something and had that icky feeling in your digestive system? For me these are typically high sugar or processed food items.
I've recently been testing what foods I physically feel better after eating and at what quantities. Not surprisingly highly processed, sugary items make me sluggish and even a little queasy. There are stringent elimination diets used for food allergies that can help you narrow these food types down, but I think if you're paying attention you'll "hear" the answer in your own body.
Second, stress impacts us every day from work, to family, even your daily commute. Many of us live with an extraordinary amount of stress and we don't realize how much it impacts our everyday decisions. Do you find that your memory is spotty? Are you tired all the time? Are you always running out the door or grabbing a snack "on the way"? Do you feel like it's a vicious cycle? I generally find that stress decreases my discipline around food, sleep, and exercise and I don't "feel" stressed.
There are a million books on how to manage stress. No one else will be an expert on what works best for you. At the end of the day it's about choices and listening to how you feel before and after you try something new. I find making one choice to pamper myself snow balls to other "good" choices. Don't have time for a 90 minute massage? Try a 20 minute chair massage over lunch. Don't have 2 hours to spend at the gym? Just go for a walk. Make it manageable and literally schedule time into your day.
The last one isn't magic; it's just plain old fashioned discipline. You have to decide you want to feel and be better every day. That means always making personal care a priority. With all the pressures around us to eat fast food, skip the gym, and have another brownie or glass of wine- the only one holding you back is you. Imagine exactly what you want, remove all the excuses and simply decide to make it happen.