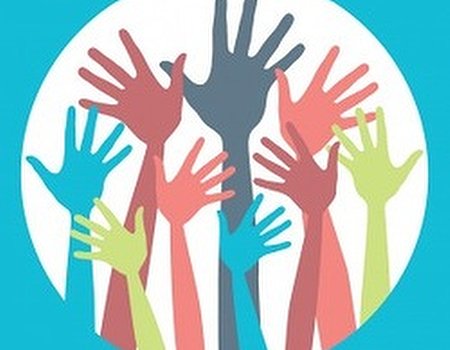 If you're like me you're a bit obsessed with feeling fabulous. Life is short, after all. You do strength training, get a monthly facial, and even squeeze in a relaxing massage to be your best self every day. When was the last time you did something just for your soul?
In studies of what makes people happy, researchers have found that giving back to your community has a huge positive impact on you. Giving back helps you develop greater compassion for others and will remind you how fortunate you truly are.
Volunteering can seem like a daunting task especially with an ever busy schedule. Don't fret there are ways to give back if you have just an hour or a whole week. If you're not sure where to start here is a little inspiration:
Not a lot of time?
There are several organizations that allow you to volunteer on a project basis whenever you have time. The advantage is that there is little commitment, lots of variety in the projects and you can do as much or as little as fits into your life. Check out NY Cares and Hands On Network.
Want to try something completely new?
Take a volunteer holiday with Global Aware, Cross Cultural Solutions or Sierra Club. These can be a week or longer and some will also pay you a small stipend. They can be a great way to see another country while making life a little better for its inhabitants.
Have all the time in the world?
If you're looking to make a bigger commitment, organizations like Peace Corps and AmeriCorps provide 1 -2 year assignments domestically and internationally. Some assignments require specific language skills and some you'll spend a couple months training first. These require a much larger commitment and the application process is a bit extensive but can be a very rewarding experience. You'll receive a small stipend and may also be able to eliminate some of your federally funded student loans.
Just a day?
Most cities have organizations that will coordinate big service days across the city. This is a great way to spend a whole day making a difference and with so many people coming together you can see the impact of your project at the end of the day. Check out Habitat for Humanity and City Year .
No time?
Sometimes your life is just so busy you couldn't possibly add one more thing to it. Don't fret, these organizations are always happy to take a monetary donation, large or small and if it is a 501(c) you'll be able to deduct that from your taxes.