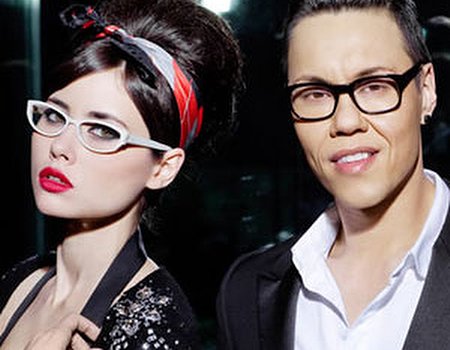 There's a few of us here at Wahanda who understand how irritating wearing glasses can be. They're annoying on holiday when you want to go swimming or wear sunglasses; they squish into your face when you try and watch TV in bed and they're never, ever where you think you left them. If you're feeling particularly peeved with your lenses but can't bring yourself to go through laser eye surgery, then the new glasses range from Gok Wan could be perfect for you.
Despite all their annoyances, getting new glasses can be exciting and it allows you to change your entire look in seconds while of course giving you better vision – strained eyes are so last season. If you love fashion, but the likes of Chanel or Dior are a little out of your price range, Gok's got the answer. His new range of retro styles are wearable, affordable and inspired by the 40s, 50s, 60s, and 70s. Better yet, you can get a pair for just £99 at Specsavers.
Wellness is all about feeling and looking good – so if your specs are in need of a makeover then Gok Wan has just made it a little easier. Follow us on Twitter (@Wahanda) for more useful updates and check out our eye care section for more tips on getting perfect peepers.
Image courtesy of Specsavers