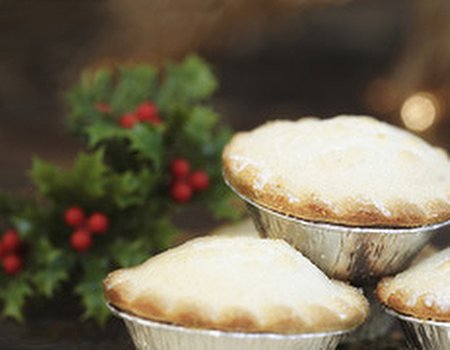 We all like to go a little wild at Christmas. The thought of exercise and healthy foods just go out the window. So bearing in mind that you won't have your health and fitness head on this Christmas, here are top personal trainer Greg Brooke's 7 tips for reducing the damage to your body.
1. Eat fat. That's right, if you a planning on raiding the drinks cabinet and polishing off Grandpa's bottles of brandy, make sure you each some good fat along with your Christmas alcohol. Unpasteurized cheese, raw nuts, or fatty fish like salmon are good choices. The good fat and proteins helps to protect your gut wall and slows down blood sugar fluctuations.
2. Compromise. You're going to have a good time with all that food and drink, right? Try to make a compromise somewhere else. A great idea would be to give up caffeine. Sugars like alcohol will put your blood sugars into a spin. Your adrenal glands will be working overtime. Adding caffeine on top of this will really test their function. Giving up caffeine will save you from adrenal fatigue, and keep fat inducing insulin fluctuations at bay.
3. Start drinking. Not just anything you can get your hands on. You are going to need water to repair your body. Buy a 2 litre bottle of water and ensure you finish one each day. That's not too much to ask is it?
4. Get moving. I know it's Christmas and you just want to chill out and watch TV. Start your day with a nice brisk walk. Even better get in a good strength workout. You can then relax for the rest of the day knowing you have done something positive for yourself.
5. Get in the rhythm. Moonwalking across the living room floor is good but I'm talking about our body's natural rhythm. We are designed to follow the sun. Be active in the mornings. Calm down and reduce lighting in the afternoon / evening. Take a nap in the afternoon if necessary and get to bed on time.
6. Get natural. Eating is big part of Christmas but making natural choices can make a radical difference. If it didn't grow out of the ground, can be pulled from a tree or can be chased down and killed, then you are not designed to eat it. I know there will be slip ups but remember to go natural as much as possible this Christmas.
7. Balance. We are designed to eat carbohydrates, fats, and proteins in the correct proportions. If you are going to be eating lots of sweet foods or drinking alcohol make sure you balance this out with your other macronutrients. So if you are drinking alcohol (carbohydrate) with your meal, cut down on potatoes (carbohydrate). Try to keep a healthy equilibrium.
Finally, start the New Year right with Greg's new online personal training programme that provides workouts, exercise tips, and an easy-to-follow nutritional diet that guarantees to shift half a stone in 30 days or less. For a free 28 day trial enter code 28days2011 on the website - after your free trial is up you will be charged just £6.50 a month for the basic plan.